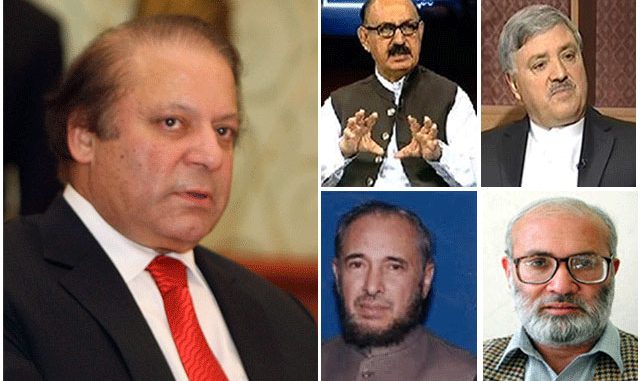 The Prime Minister of Pakistan Nawaz Sharif this Tuesday announced that a durable and permanent peace was the top priority of the government and for this all efforts should be continued. He cleared this while speaking to the members of government's negotiating committee who called on him at the Prime Minister House in Islamabad.

The meeting was attended by the Interior Minister Chaudhry Nisar Ali Khan and committee members, Special Assistant to the Prime Minister on National Affairs Irfan Siddiqui, Major (retd) Mohammad Amir, Rustum Shah Mohmand and Rahimullah Yusufzai. Earlier, a meeting of the government negotiating committee was held. The committee reviewed Pakistani Taliban's ceasefire announcement and the sorrowful acts in the Khyber Agency and the federal capital. The committee also termed that the continuation of such kinds of incidents could sabotage the negotiating process and the effort to maintain peace. The members of the committee presented the premier their proposals for an effective future strategy.

The meeting came a day after a gun and bomb attack on the district courts in the heart of Islamabad left 11 people, including a district and sessions judge, dead. The Tehreek-i-Taliban Pakistan (TTP) completely dissociated itself from Monday's attack which was later claimed by Ahrarul Hind, a lesser-known splinter group of the TTP. The group had recently parted ways with the TTP over holding of talks with the government. Prime Minister is also expected to meet with Chief of the Army Staff General Raheel Sharif and top national security aides and military officials to discuss the future of the dialogue process.