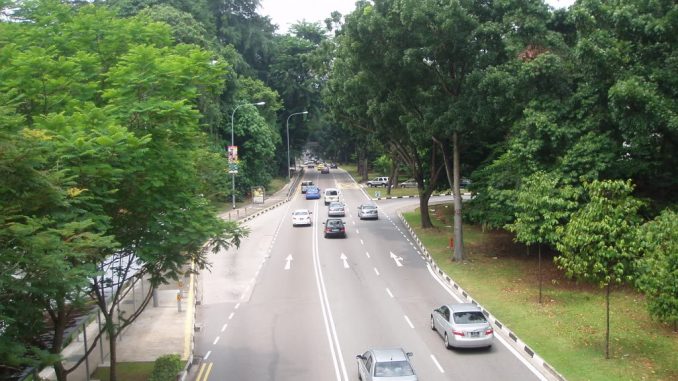 The National Environment Agency this Saturday informed that a slight change in the prevailing direction of winds, together with short rain showers in the afternoon which landed mostly in the eastern and the central parts of the island, brought some improvement to the haze that's been prevailing all over Singapore for the past week.

The winds have shifted from the northeasterly to easterly, which is resulting in blowing haze in towards the southern Johor away from Singapore. The National Environment Agency said that as of 9pm, the 24-hr PSI is 27-52 and the 24-hr PM2.5 is 14-30 μg/m3. A total of three hotspots were detected in the Malaysian Peninsular and 11 other hotspots in Sumatra today. The low count is also due to cloud cover as well as a partial satellite passing.

Due to the improved conditions, the air quality of Singapore for the next 24 hours is now forecast to stay in the high end of the moderate band. As at 5pm, only three areas (one in Perak and two in Selangor) recorded unhealthy air quality. For the next few days, Singapore can expect thundery showers in the afternoon. Hazy conditions are still expected for the next few days in the late afternoons and in the evenings should the wind direction change to blow from the northeast and if the hotspots in southern Johor persist. NEA said given the air quality forecast for the next 24 hours, most people can continue with normal activities.