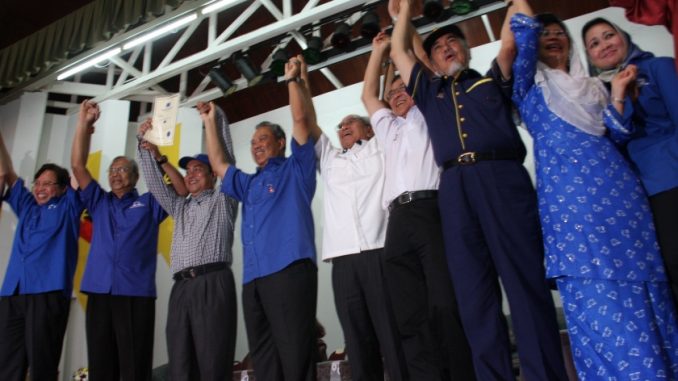 "I am like a new bridegroom. I cannot say much in the midst of my 'bersanding' (wedding) ceremony," said Yussibnosh Balo, 42, a local from Kampung Telian who is an administration graduate from the University Utara Malaysia. He is a Melanau Christian who is married to an Iban, Elizabeth Nelson and has seven children. "However, I am confident I am equal to the tasks ahead. After all, in my former capacity as Dalat district officer, I have been serving the people and constantly in touch with them, knowing their expectations and wants."

He further added that "In my new role as a politician, the roles will be very much the same, except that the scope is going to be wider." He was speaking to the media when asked to express his feelings after the Deputy Prime Minister Tan Sri Muhyiddin Yassin had earlier named him as the BN candidate, at a gathering in the Mukah Mesra Civic Centre. Yussibnosh informed that he only came to know about the decision by the BN top leadership about a week ago.

"I was on leave in Kuching then. My family gives me their fullest support. I tendered my resignation on Friday. I have no regrets in leaving. In my new capacity, I will be performing the same task of serving the people…the folks of Balingian," said Yussibnosh. He has been serving in the state civil service for about 21 years and has also served as an administrative officer in the Matu and Bau districts.