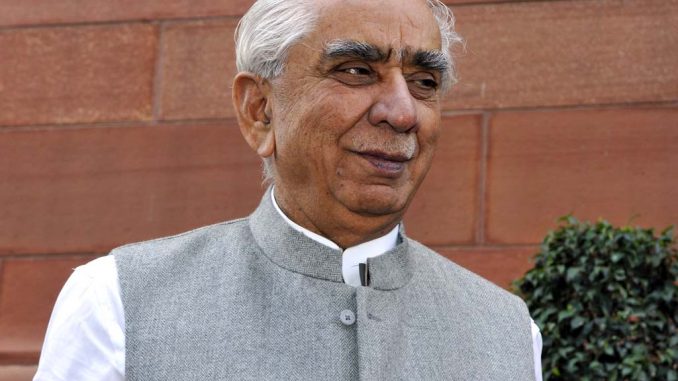 Jaswant Singh, after being declined by ticket from BJP, filed his nomination papers as an independent from Barmer Lok Sabha constituency this Monday. "He has filed his nomination papers as independent candidate but he has so far not resigned from the BJP," informed sources close to Singh. Jaswant Singh said he felt "relieved" after filing his nomination papers.

"The people will tell. I am contesting on principle and for honour, not just my honour but that of the people of Barmer," said Singh. Jaswant Singh represented Darjeeling in the outgoing 15th Lok Sabha. He wanted to contest from Barmer but the party chose Col. Sonaram over him, who recently switched to BJP from the Congress. Singh was extremely upset at not being considered from the constituency. His supporters in Barmer then decided to apply the strategy of fielding him as an independent. Some party workers took out a protest rally and burnt effigies of Rajasthan Chief Minister Vasundhara Raje this Friday and Saturday, holding her responsible for the denial of ticket to Jaswant Singh.

"Col. Sonaram was with Congress for years. Now he has switched loyalties and joined the BJP. Fielding him immediately after joining the BJP has sent a wrong message to the voters. He should have been made to work in the organization at least for some years before he was given such an opportunity," said a local BJP leader. With Jaswant Singh deciding to contest, he may upset the equation against Sonaram as there are more than two lakh Rajput voters in Barmer constituency. "He has influence over voters from other castes also. So Jaswant Singh will definitely make life difficult for the BJP candidate," predicted political analyst Vijay Sharma.