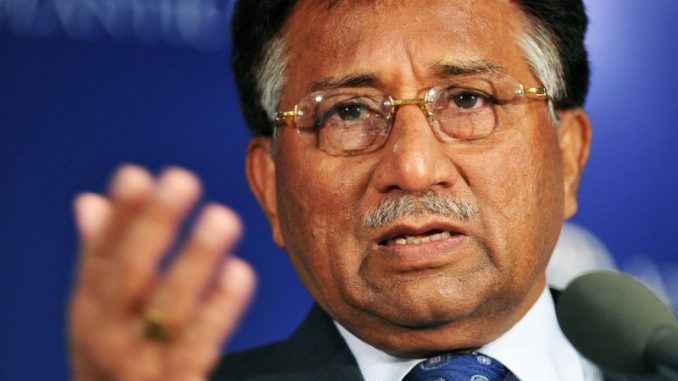 In a setback to former military dictator Pervez Musharraf, Pakistan's Supreme Court today rejected his review petition challenging the special court's decision not to try him for high treason under the Army Act. The Supreme Court registrar returned the appeal on technical grounds. In his objection, the registrar said that no appeal could be filed on miscellaneous decisions of the special court until it gives a final verdict in a case.

The petition, filed yesterday, had asked the Supreme Court to declare illegal and unlawful the February 21 judgment of the special court. It said the special court should be directed not to proceed with the trial. The special court had dismissed 70-year-old Musharraf's appeal to conduct his treason trial in a military court on February 21 saying it has the mandate to try him. Musharraf's lawyers had objected to the formation of the three-judge special court, saying the former army chief could only be tried by a military court under the Army Act. Initially, Musharraf had filed three applications that challenged the appointment of the head of the prosecution team, the establishment and the jurisdiction of the special court.

He faces treason charges for suspending, subverting and abrogating the constitution, imposing an emergency and detaining judges of the superior courts. Musharraf is slated to appear before the special court on March 31 and he will be indicted on that day. If convicted, he could face life imprisonment or the death penalty. This is the first time in Pakistan's history that a former military chief is facing trial for treason. Musharraf is facing four major cases, including over the 2007 assassination of former premier Benazir Bhutto and the 2006 killing of Baloch nationalist leader Akbar Bugti.