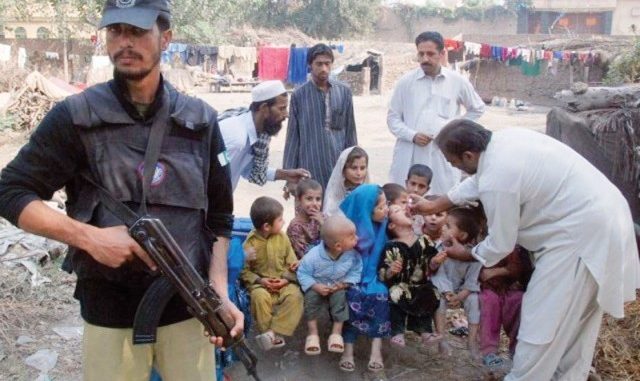 Armed men on motorcycle opened fire on a polio team in Nasarabad area of Loralai this Thursday morning. One policeman guarding the polio team workers was killed on the spot. "The militants sped away on their motorcycle after the attack", informed a local channel. The polio team was engaged in an anti-polio drive in Loralai bazar when it came under attack by the suspected militants.

Moreover, police and levies personnel reached the spot and started an investigation of the incident. There was no immediate claim of responsibility for the attack. Polio teams in Quetta, Pishin and other parts of Balochistan had been repeatedly attacked by militants in the past. Also, attacks on part of militants have affected the anti-polio drive in Balochistan.

In 2012, 73 cases of polio virus were reported from different parts of the province. However, since January 2013, no polio case was reported from any part of Balochistan. Apart from Balochistan, the polio campaign is hampering in other parts of Pakistan. This includes the attacks on polio workers in Karachi as well as several attacks on polio workers in the heart of Khyber Pakhtunkhawa, Peshawar. Sending gunmen with the polio workers has made a slight difference to the increasing attacks on polio workers.