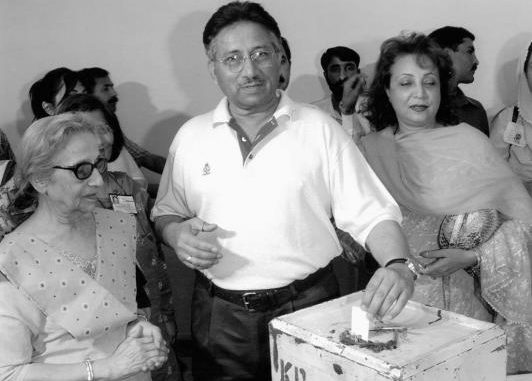 The Former President of Pakistan General (Retd) Pervez Musharraf's ailing nonagenarian mother has been hospitalized after her condition aggravated this Saturday. "Musharraf's 95-year-old mother, who is a heart patient, has been rushed to W.W.Wilson Hospital in Sharjah in an extremely critical condition", an All Pakistan Muslim League (APML) spokesman informed the media, "She has severe breathing issues which could lead to other problems; we fear she could develop heart problems."

The spokeman further added that she was in an intensive care unit of the hospital. "This is the second time in three days that she has been ambulanced to a healthcare facility" he said. He urged the nation to pray for General Musharraf's mother. Musharraf has endured a torrid time since his return to Pakistan in March last year on an ill-fated mission to run in the general election. He was piled up with all the cases that had been piled up against him during his ruling era. The 70 year old stands accused over his imposition of emergency rule in November 2007, but he and his legal team have dismissed the charge as politically motivated.

Conviction could mean the death penalty or life imprisonment for Musharraf, who has faced a series of criminal cases since returning from self-imposed exile in March. It was not clear if Musharraf would be allowed to travel to Dubai to see his sick mother.