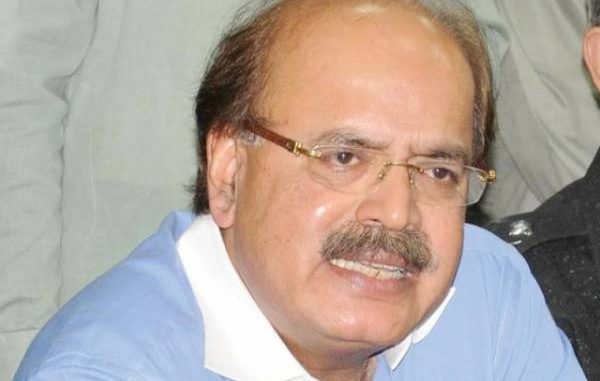 The Sindh Prisons Minister Manzoor Wasan announced this Thursday that he would gladly welcome the MQM Chief Altaf Hussain if he returned to Pakistan from his self-imposed detention in London. While talking to newsmen in Karachi, Wasan said that it would be better if the MQM chief stays in London and not come here.

"London suits him so he should stay there and it's situation wont affect Karachi like before", he told media men. Answering a question regarding MQM's joining the Sindh government, he replied that the party would join the government surely. The minister also directed construction of bomb proof walls to ensure security of the prisons.

The request for Altaf Hussains passport was sent to the Interior Ministry, the Foreign Office spokesperson Tasnim Aslam Khan informed this Thursday. She also announced that as soon their response is received, the request will be forwarded to the Pakistan High Commission in Britain. Explaining the process, Aslam said that missions forward requests for the CNIC and passport to relevant authorities, that is NADRA and IMPASS, who process the documents. She further informed that the Interior Ministry was yet to respond to the request.