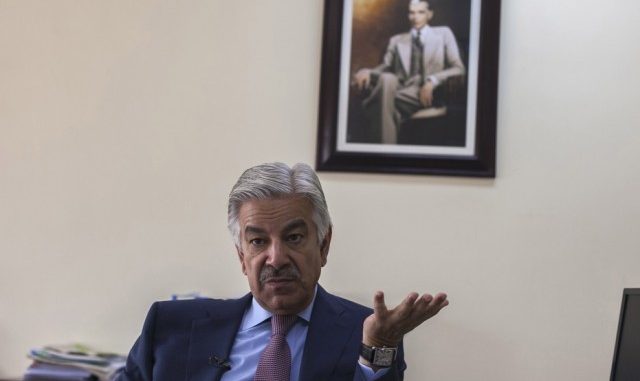 This Friday reminded the Defence Minister Khawaja Asif of the Pakistani Army's numerous sacrifices and he regretted and called his past statements on the Pakistan Army a mistake, in a statement. He further added that a strong and respected army is a national asset.

"In the last couple of weeks some misunderstanding cropped up based on my speeches delivered many years ago which were made in a different context and in a different environment," said Asif in a statement issued on Friday in Islamabad. "It was neither my intention and nor my objective to undermine an institution, which I hold in high esteem, at a time when the armed forces are fighting on many fronts," the defence minister insisted."As a Pakistani I am proud of the valour and sacrifices of the men in uniform for the defence of the nation. It was not my objective to undermine it," he said.

The defence minister admitted that his statements presented by the media created a misplaced perception about himself which he said was far from reality. Pakistan Army corps commanders in their meeting last week at GHQ expressed anger over statements of certain minister's and told chief General Raheel Sharif that their sentiments may be conveyed to Prime Minister Nawaz Sharif. Also during his visit to the headquarters of the Special Service Group (SSG), the army chief insisted that they respect all institutions but the army will will "resolutely preserve its own dignity and institutional pride".