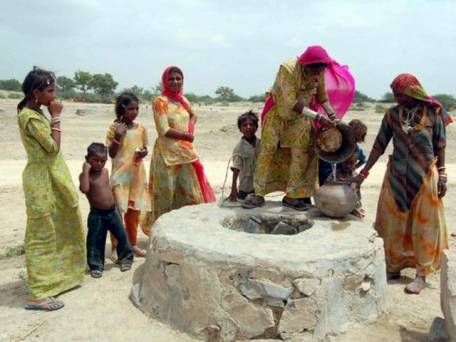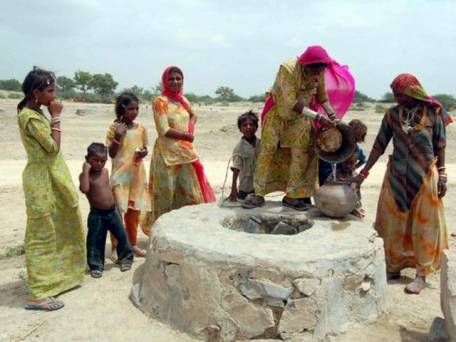 The former president of Pakistan and Co-Chairman of Pakistan People's Party (PPP) Asif Ali Zardari finally made a visit to the drought-hit district Tharparkar this Friday with his son Bilawal Bhutto Zardari. Zardari reviewed the overall situation of the region and relief activities. Security had been beefed up before his visit and Mithi city was closed due to the security reasons. Even relief that was sent their on daily basis by different NGO's and welfare organizations was held until Zardari completed his visit.

Zardari also inquired about health of the drought victims in Civil Hospital. The same hospital which was unable to save more than 200 children in famine hit area. In his hospital visit Zardari inquired about the health of the patients. Around 140 patients including 36 children have been admitted at the hospital.During his visit, Asif Zardari directed the Sindh government to install water plants in Thar at the earliest besides providing land to Thari farmer women for irrigation. A cadet college should also be build in the area, he added. The former president also directed to set up 150 'Dastarkhwan' (place to provide free meal in mass) in Tharparkar.

The former president Asif Ali Zardari said that all possible facilities will be provided to patients in drought-hit areas of Tharparkar district. He also announced to provide electricity through solar system. Previously the same announcements were made by the Sindh Chief Minister Syed Qaim Ali Shah but work in process is yet to be seen.