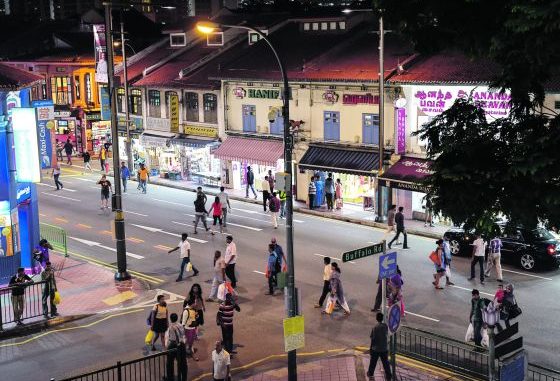 This article was last updated on April 16, 2022

Singapore is doubling the size of its frontline anti-riot forces and stepping up surveillance after a rampage by Indian workers exposed police weaknesses following four decades of strict social order. Interior Minister Teo Chee Hean told the parliament this Monday that the police would add 300 new officers to its elite Special Operations Command (SOC), which also functions as an anti-terrorism unit.
The measure is in line with recommendations from an official inquiry into the causes of the Dec. 8, 2013 riot which left 39 people injured and 25 vehicles destroyed. The riot started after an estimated 400 Indian workers erupted in anger as a compatriot was crushed to death under a bus in Singapore's congested Little India district. The inquiry report said the incident exposed weaknesses in the police force, including in its communications structure as well as training and staffing. "A riot on the streets of Singapore is unacceptable," Teo, who is also deputy prime minister, said in a media statement released late Monday.
Police officers have also begun trials of body-worn cameras while Teo said police cars would have cameras that stream "live" footage to command centers. Hundreds of new surveillance cameras would be installed in areas where foreign workers congregate, he added. The riot was Singapore's worst outbreak of violence since racial strife erupted in 1969. Civil rights activists say frustration among workers over employment and living conditions may have been a contributory factor. The inquiry panel said the riot was a more spontaneous event fueled by alcohol according to JakartaGlobe.
You can publish this article on your website as long as you provide a link back to this page.