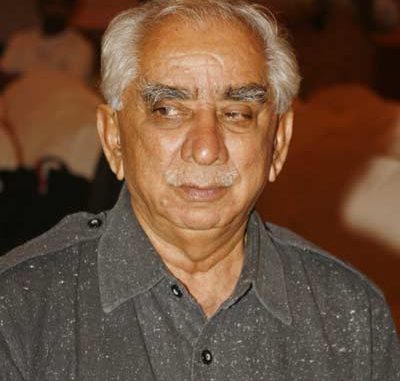 The Former BJP leader Jaswant Singh this Friday morning was admitted in to the Army Hospital located in Delhi after he met with an accident last night. He received severe head injuries in the accident at his residence. The initial reports had informed that the former Union minister, 76, had slipped at his residence which led to serious head injuries. The leader was then rushed to the RR Army Hospital.

The former BJP member is now reported to be in the Intensive Care Unit where he is informed to be in a critical condition. He earlier belonged to the Bharatiya Janata Party and has held many major portfolios in the national cabinet including the Finance, External Affairs and Defence during the NDA regime from 1998 to 2004. He was also the Leader of Opposition in the Rajya Sabha from 2004 to 2009 and the Deputy Chairman of the Planning Commission of India for a year. The leader is famous for his rigid political views. On 29 March 2014, he was expelled from the BJP after he refused to withdraw his nomination as an independent in the Barmer-Jaisalmer Lok Sabha constituency against his own party candidate, Colonel Sonaram.

A former external affairs minister and one of the founders of the BJP, Singh is considered very close to party patriarch LK Advani and has worked closely with the former prime minister Atal Bihari Vajpayee. Jaswant Singh, who fought as an Independent candidate from Barmer constituency of Rajasthan, lost the seat by a big margin of over 87,000 votes against BJP's Colonel Sonaram.