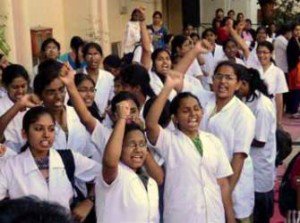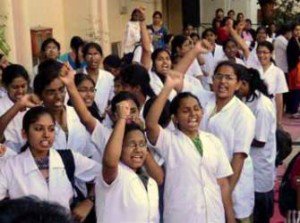 This Saturday, about 4,000 doctors all over Maharashtra have decided to go on an indefinite strike starting from today over the "failure" of the state government to fulfil the "long pending" demands of the resident doctors. The decision was made on Friday and implemented over a fortnight.

"We have been requesting the state government to fulfil our valid demands regarding bond service from a very long time. Despite regular follow ups, the government has failed to meet our demands. This is why, we have decided to go on an indefinite strike from Saturday with a hope t hat this will opens the eyes of the state government," informed Medical Association of Resident Doctors (MARD) president Dr Santosh Wakchaure. The protest will include all fourteen government colleges in Maharashtra and also three civic-run hospitals operating in Mumbai. Wakchaure further added that the state government should make sure that proper bond service strategies were implemented.

"We want proper work schedule for our doctors. We also want the government to provide speciality service mechanisms in go vernment hospitals so that every patient can be treated," he said. He has further demanded that the senior resident posts should be created for non-clinical as well as para-clinical branches and they should be considered in the bonded service. "We have also demanded a special medical officer post for all branches and people from the other backward class (OBC), scheduled caste (SC) and scheduled tribe (ST) should be given treatment free of cost," Wakchaure said.