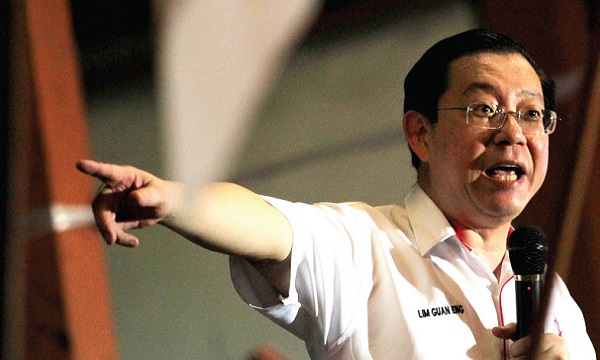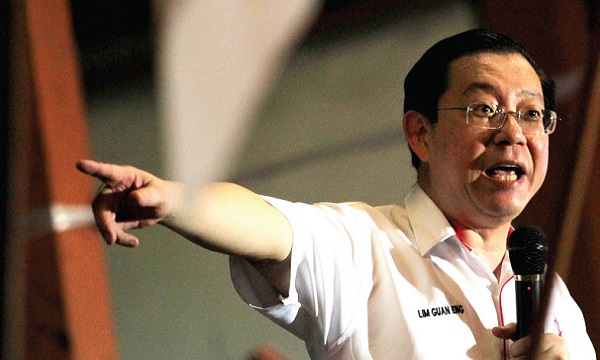 The Penang Chief Minister Lim Guan Eng has fulfilled his promise to sue Temerloh Member of the Parliament Nasruddin Hassan for failing to apologise on his defamatory comments that were made about the Penang Chief Minister. Lim said a notice on the move had been sent to the Central PAS Committee member concerning his statement on a social site titled "What is the difference between Kidex and Penang tunnel?" this 6th of August.

He further added that Nasruddin not only did not apologise over the statement but also made another slanderous statement that alleged the undersea tunnel project was carried out via direct negotiation. "Nasrudin did not apologise but made another statement and it will be referred to my lawyer. The notice which was sent yesterday is based on his first statement," he told reporters here today. Accorsding to Bernama, Nasruddin this 6th of August, questioned why the Menteri Besar of Selangor, Tan Sri Abdul Khalid Ibrahim was condemned in connection with the Kinrara-Damansara Highway Project (Kidex), but the same action was not directed at Guan Eng in the construction of the undersea tunnel which he claimed was awarded via direct negotiation.

Nasrudin blamed that the tunnel project, valued at RM4.63 billion, was fully financed by the Penang DAP state government and awarded to the developer, Construction Zenith BUCG Sdn Bhd via direct negotiation.