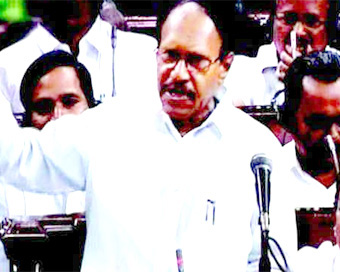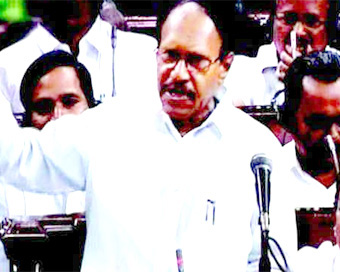 The member M. Thambidurai belonging to All India Anna Dravida Munnetra Kazhagam (AIADMK) is ready to be elected as the unopposed Deputy Speaker of Lok Sabha after all major parties, including Congress, supported his canditure.

Mr. Thambidurai filed his nomination this Tuesday for the post and the first nomination paper was proposed by the Home Minister Rajnath Singh and then agreed upon by the External Affairs Minister Sushma Swaraj. Later the second major party, Congress also extended its support with its leader in Lok Sabha Mallikarjun Kharge proposed a set of nomination papers in his support and Jyotiraditya Scindia supported it. The election for the selection of the Deputy Speaker of Lok Sabha is scheduled to be held this Wednesday (tomorrow).

The official sources have informed that at least eight more set of nominations papers are being filed in his support by NDA allies like TDP, Shiv Sena, LJP as well as non-NDA parties like BJD, TRS, YSR Congress, TMC and SP. According to The Hindu, earlier this Tuesday, the AIADMK MPs, including Mr. Thambidurai, met Parliamentary Affairs Minister Venkaiah Naidu in the latter's chamber and he emerged as the ruling party's choice for the post.