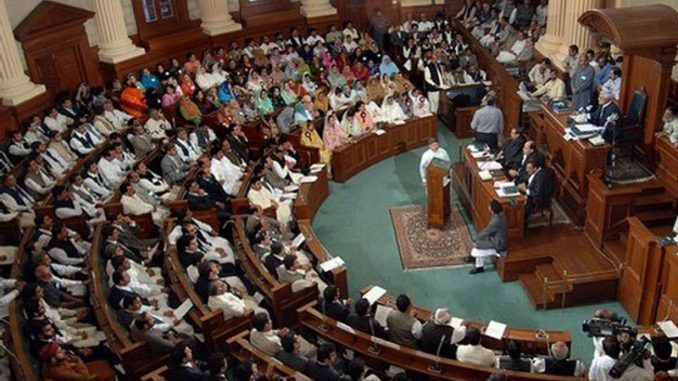 The Opposition leader in the Punjab Assembly Mehmoodur Rasheed announced this Wednesday that he has handed over the resignations of 28 out of 30 Pakistan Tehreek-e-Insaf (PTI) Members of Punjab Assembly (MPAs) to the Speaker of the assembly today.

The announcement was made after repeated threats from the PTI's senior leadership to resign from the government in protest against the alleged rigging in May 2013's parliamentary elections. According to PTI, massive rigging took place last year which was done by the current government in collaboration with the then chief justice, Iftikhar Choudary. Many witnesses have come forward declaring the charges by PTI as correct. Rasheed further announced that he had in his possession the resignations of 28 MPAs out of a total of 30 PTI MPAs in Punjab Assembly. He had made it clear before that two MPAs, Nighat Intisar (Phindi Battian) and Muhammad Jahanzaib Khan Khichi (Rawalpindi), had yet to hand their resignations to Rasheed and are planning to do it by Wednesday (today). The PTI MPA Masood Rabera (Okara district) still hasnt made his stance clear on whether he plans to give his resignation to Rasheed or not.

Rasheed submitted the resignations to Punjab Assembly Speaker Rana Muhammad Iqbal today who will decide whether to formally accept them or not. Earlier, the PTI leader Shah Mehmood Qureshi submitted the resignations of PTI MNAs to the National Assembly last Friday in a protest against the Prime Minister.