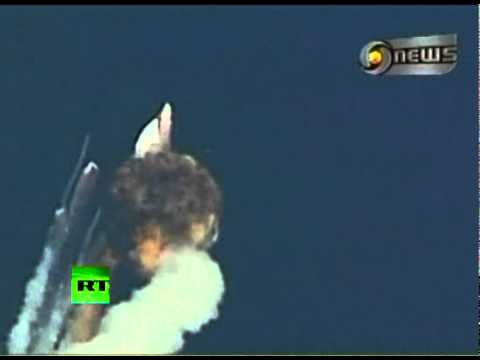 On Christmas day, December 25, India's space program suffered a set-back when 50 seconds into the launch of a communications satellite, the rocket had to be destroyed after it began to veer off course. Moments after its launch in Sriharikota near the city of Chennai (Madras), live TV footage showed the rocket disappearing in a plume of smoke. The $66 million payload, the GSAT- 5P communication satellite was lost in the detonation of the Geostationary Satellite Launch Vehicle (GSLV) during its first stage. The Indian Space Research Organisation (ISRO) is now investigating the incident.
India is trying to increase its share of the growing commercial satellite launch market, stating it wants to send a manned mission carrying two vyomanauts (the name by which Indian astronauts will be referred) in space in 2016. However, according to reports, out of seven rocket launches since 2001, four have failed. An April launch, the last GSLV mission, failed because the fuel booster turbo pump in the indigenous cryogenic stage stopped working properly.
India launched Chandrayaan-1, India's first unmanned mission to the moon two years ago at a cost of $100 million. Chandrayaan dropped a probe carrying the Indian tricolour flag on to the moon and, in collaboration with NASA, carried out tests that claimed to have found water on the surface. Apparently scientists lost contact with the orbiter and the mission ended earlier than expected although the mission was still judged to be successful.
At the moment, various newspapers are reporting speculation that the heavier than normal payload may be responsible for this mishap. This excessive weight more than likely introduced instability in the trajectory of the rocket causing to veer off course and necessitating its destruction.
Click HERE to read more from William Belle

http://www.youtube.com/watch?v=xXUIFZjDMuc