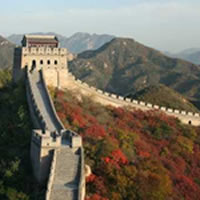 This article was last updated on June 18, 2022
Canada:

Oye! Times readers Get FREE $30 to spend on Amazon, Walmart…
USA:

Oye! Times readers Get FREE $30 to spend on Amazon, Walmart…
Here is a chart showing the changing number of China's over 60's with time:
The one child policy was borne of necessity. The rapid population growth of the 1950s and 1960s led to a situation where two-thirds of the population was under the age of 30 and those who were born in China's baby boom were starting to enter their reproductive years. In order to prevent China from outgrowing its ability to provide food for itself, the government implemented a short-term policy that governed the size of Chinese families. The regulations included restrictions on the minimum age of marriage (20 for women and 22 for men), the number of children allowed per family and the spacing in years between children where more than one child was permitted. The control of China's population planning is in the hands of the State Family Planning Bureau. In general, the one child policy applies most rigorously to 35 percent of Chinese families; it is strictly enforced for urban residents and for government employees, however, waivers are granted where the parents are in high risk occupations, come from single child families or where the first child in a family is handicapped. In rural areas, approximately 65 percent of Chinese families are allowed a second child after meeting certain criteria, a second child is most often allowed after five years but permission is most likely to be given where the first child is a girl since boys are preferred. The remaining 5 percent of the population are allowed to have a second child with no conditions applied.
Here is a look at the changing fertility rate in China for the past 40 years:
The one child policy has had a marked impact on the use of contraception in China. Eighty-seven percent of women use a form of contraception, most often IUDs or sterilizations. Surprisingly (at least to me), the incidence of abortion in China is relatively low with only 25 percent of women having had at least one abortion compared to 43 percent in the United States.
Most cross-border trafficked women and girls came from Vietnam, Burma, North Korea, Mongolia, and Russia. Others came from Laos and Ukraine. All were trafficked into the country for sexual exploitation, forced marriage, and indentured servitude in domestic service or businesses. Many North Korean women and girls were trafficked into the country to work in the sex industry and for forced marriages and other purposes, including forced labor."
The Chinese government has been clamping down on human trafficking in recent years. Since April 2009, 2,398 criminal gangs involved in human trafficking have been broken up and 15,673 alleged slave traders have been arrested. Chinese authorities claim that 10,621 women and 5,896 children have been freed by Chinese police in the past year. Between January and July of 2010, 1,238 people were sentenced to death, life imprisonment or at least five years in jail as a punishment for trafficking.
As I stated at the beginning of this posting, the best laid plans can have unintended consequences. In the case of the one child policy, these consequences are rapidly becoming apparent and, because China is the world's factory, the consequences of their actions will spread throughout the world's economy and will ultimately impact all of us.
You can publish this article on your website as long as you provide a link back to this page.