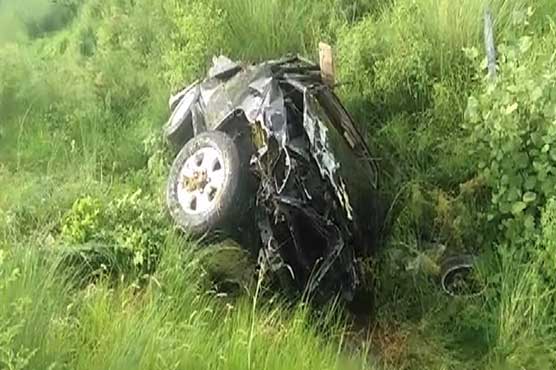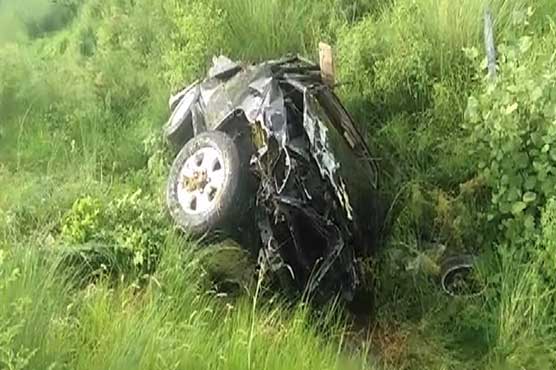 Reports confirm that a vehicle of Customs anti-smuggling cell had a severe accident during a high-speed chase and all four personnel inside the vehicle lost their lives after it fell in a ditch near Bahtar on Wednesday. The personnel were chasing smugglers and sources privy to the Customs authorities reveal that an officer named Amir was driving the vehicle while constable Shakeel, Ijaz and Jameel were onboard the four-wheel drive.

Director General of Pakistan Customs, Imtiaz Ahmed, has revealed that the hunt for the said smuggler has been further intensified after the incident and the help of Motorway Police has been acquired to catch them. There has been increasing number of reports about successful operations by Pakistan Customs against movement of contra band goods. Just a few days ago on July 30, officials at Benazir International Airport seized Rs 10 million worth of 'ice', a kind of heroin. The suspect, Azizur Rehman, was going to board flight SV-723 of a private airline that was bound for Riyadh from Benazir International Airport and he was stopped for checking over suspicion.

Before that on July 23, four criminals were nabbed at Islamabad airport, who were coming from Dubai, for attempting to smuggle 1,500 mobile phones abroad. In June, Customs authorities foiled an attempt to smuggle heroin and 29 bullets after apprehended two criminals in two different incidents at Benazir Bhutto International Airport.