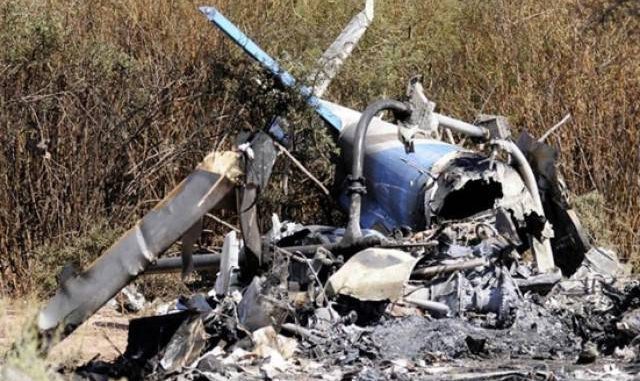 Reports have confirm that all six crew members of a Punjab government helicopter that crashed in Afghanistan last week have been released and will be arriving in Islamabad today. The crew members included five Pakistanis and one Russian technician, who were all presumed to have been taken hostage by the Taliban.

It was quoted on account of an unnamed source by The Express Tribune that "the crew members were handed over to tribal elders at Parachinar, Kurram Agency." The Foreign Office issued a press statement mentioning that "the crew members have been identified as Captain Safdar Hussain (chief pilot), Captain Safdar Ashraf, Captain Muhammad Shafiq-ur-Rehman (first officer), Nasir Mahmood (flt engineer), Muhammad Kausar (crew chief) and Sergei Sevastianov (Russian navigator)." Earlier on Thursday, several TV channels claimed the crew have been rescued as some explained that these men had been handed over to Pakistan and were on their way home.

The Pakistani helicopter, owned by the government of Punjab, was headed to Russia for overhaul as it crash-landed in eastern Afghanistan earlier this month. According to reports, all six people on board were abducted by the Taliban. Pakistan Army Chief, General Raheel Sharif, called on the commander of US troops in Afghanistan, The Afghan government and Afghan National Army to take them on board in the rescue efforts. The provincial governor's spokesperson, Salim Saleh, confirmed that the Mi-17 transport helicopter crashed in Azra district, in the restive province of Logar, and immediately caught fire but no one was hurt in the crash.