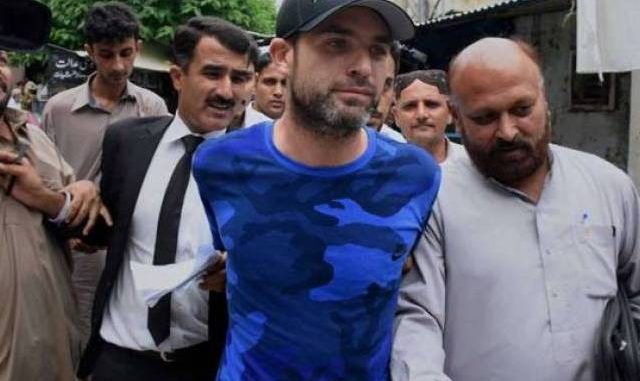 The American citizen who was recently arrested for entering Pakistan despite being 'blacklisted', Matthew Craig Barrett, has now been deported from the country. Barrett is aboard a Pakistan International Airlines flight PK-7 from Lahore's Allama Iqbal International Airport to New York.

Reports claim that Barrett was released from Adiala jail on Friday and transported to Lahore from Islamabad by the Federal Investigation Agency (FIA). Earlier, he was sent to prison on Aug 13 under the Foreigners Act on 14-day judicial remand until a special court of the FIA allowed the authorities to deport him on Thursday. The original notification of the interior ministry regarding Barrett's deportation was presented by FIA Inspector Rana Muhammad Akram and the court allowed his expulsion following the conclusion of arguments.

First the first time, 33-year-old Barrett was deported from after being detained near a sensitive installation in 2011. At the time, he was living in Pakistan for over four years and had married a Pakistani woman and had two children. This time, Barrett was arrested by FIA along with Islamabad Police during a raid at a guest house earlier this month. He was immediately detained Barrett because of his previous expulsion from Pakistan on suspicion of spying. The raid was conducted after it was learned that the US citizen had returned to Pakistan. Two officials at the Islamabad Airport were also suspended for allowing Barrett to enter the country when his name was on the blacklist.