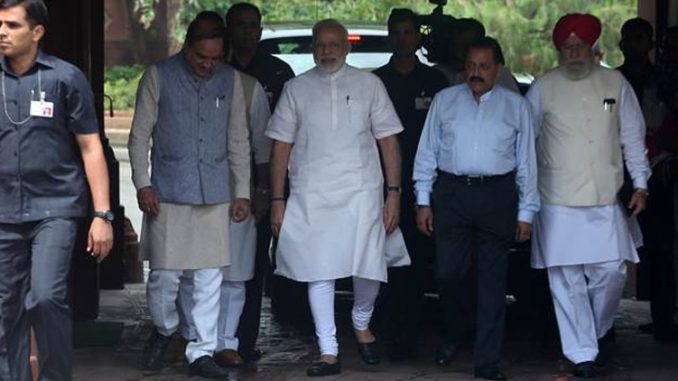 After raising concerns about the human rights issues of people living in PoK, Prime Minister Narendra Modi is anticipated to announce an unprecedented relief package for the families displaced from those areas. A report published by the Times of India has revealed that the Centre is proposing a Rs 2,000 crore package for refugees from PoK. As the home ministry finalizes the fine prints of the package, it is anticipated to get a nod to from the union cabinet soon.
Report claims that the Jammu and Kashmir government has prepared a list of the beneficiary families and they are anticipated to receive approximately Rs 5.5 lakh each. The list of beneficiaries include families that crossed over the LoC from PoK over a period of time since as early as the partition in 1947. It was highlighted that a considerable amount of families displaced from the PoK and Gilgit-Baltistan are currently living in and around Jammu, Kathua and Rajouri districts. These families, recounted to be almost 36,348, don't have the status of permanent residents and their voting rights are also limited to the Lok Sabha elections only. Therefore, they have never casted their votes in the Jammu and Kashmir assembly elections.
The Centre earlier granted these families certain concessions aimed at providing educational and job opportunities last year and now they are often entitled to special recruitment drives for induction into paramilitary forces, equal employment opportunities in the state and admission for children of displaced families in Kendriya Vidyalayas.