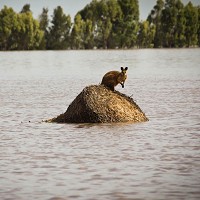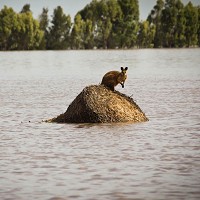 The floods which have recently swamped the state of Queensland may have repercussions around the world. Coal mining operations have been paralyzed by flooded mines which reportedly accounts for 35 per cent of Australia's estimated 259 million tonnes of exportable coal. Australia apparently makes up two-thirds of global exports of coking-coal, needed to make steel.
Authorities are still assessing the damages but there is no mistake that the area's infrastructure has taken a hit. Both rail and road links have been washed away and bridges have been damaged. There is no definitive timetable for repairing this necessary transportation system for the country.
Friday saw floodwaters receding in some areas but there are forecasts of fresh flooding downstream as a result of more monsoon rains. The area of Queensland affected by the floods is the size of France and Germany combined. Three people have reportedly been killed with 40 towns isolated or partially under water after the state's worst floods in 50 years. There have been estimates of damages of $5 billion.
Click
HERE
to read more from William Belle