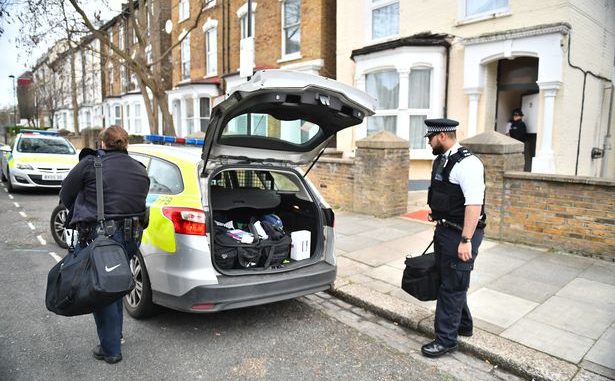 Police are investigating a horrendous incident after a one-year-old boy was reported dead and his twin sister fighting for her life in the hospital following an alleged hammer attack in a London flat. According to some neighbors, they heard the mother of the kids screaming for help from inside the home and later shouting "my kids, my kids" in the street following an incident that left both children with critical injuries.
Police has yet to determine how the toddlers were injured, but have launched a murder investigation and are searching for a suspect. Met Police officers found the children when they responded to a call to a flat in Wilberforce Road, in Finsbury Park, Hackney, north London, on late Saturday night. The Police and London Ambulance Service members were alerted shortly after 11pm and both children were rushed to a hospital in east London. However, the boy failed to survive his injuries and passed away shortly before 1am on Sunday morning and the girl remains in a critical condition.
One of the neighbors who live on the second floor of the same building, 29-year-old Mihai Manea, revealed that the twins lived on the top floor with their Romanian mother and Indian father. Mr Manea stated that "a neighbour heard the woman screaming in the street and went up to the room," adding that "I couldn't imagine something like this happening in a million years."


Loading ...