Update, March 23 at 5:15 a.m.: Metropolitan Police counterterrorism chief Mark Rowley confirmed that seven arrests were made in connection with yesterday's deadly attack. Police raided six addresses to make the arrests.
Rowley added that the attacker responsible for yesterday's bloodshed has been identified. He declined to reveal any information about the man, who was killed by police.
This story was originally published on March 22, 2017.
Update, 3:05 p.m.: The head of counterterrorism at London's Metropolitan Police, says four people have died in the terror incident in London, including an attacker and a police officer.
Mark Rowley says some 20 people have been wounded and Parliament was locked down. A search is underway to make certain no other attackers are in the area — though police believe there was only one attacker.
Rowley said the dead policeman was one of the armed officers who guard Parliament. The other victims were on Westminster Bridge.
Rowley says "We are satisfied at this stage that it looks like there was only one attacker. But it would be foolish to be overconfident early on."
The White House condemned the attacks and President Trump is said to be monitoring developments.
Press Secretary Sean Spicer said Trump spoke with British Prime Minister Theresa May and that the White House applauds "the quick response of British police and first responders."
Update, 1:45 p.m.: Authorities report that at least two people have died in the U.K. Parliament incident after a vehicle mowed down pedestrians on London's Westminster Bridge, and a knife-wielding attacker stabbed a police officer.
A senior police commander says the attack at London's Parliament has been declared a terrorist incident and "a full counterterrorism investigation is underway."
Commander B.J. Harrington says "a number" of people have been injured, including police officers. He says additional police officers, armed and unarmed, will be deployed across London during the evening rush hour, local time, as part of efforts to keep people safe.
Wednesday was the anniversary of suicide bombings in the Brussels airport and subway that killed 32 people, and the latest events echoed recent vehicle attacks in Berlin and Nice, France. There was no immediate claim of responsibility and it was not clear if there was more than one attacker.
British Prime Minister Theresa May will chair a meeting of the government emergency committee to discuss the response to the terror incident in London. The emergency committee known as Cobra coordinates the high-level response to serious incidents. It brings together government ministers with senior officials of the emergency services and security and intelligence agencies.
The U.S. Secretary of State Rex Tillerson issued a statement offering his condolences to the victims.
"The American people send their thoughts and prayers to the people of the United Kingdom. We condemn these horrific acts of violence, and whether they were carried out by troubled individuals or by terrorists, the victims know no difference," he said.
State Department spokesman Mark Toner said the U.S. was ready to assist in any way.
This story was originally published on March 22, 2017 at 12:15 p.m.
The British Parliament was locked down on Wednesday after an attacker stabbed an officer and was then shot by police. Witnesses also said a vehicle struck several people on the nearby Westminster Bridge.
London police said they were treating the attack as a "terrorist incident until we know otherwise."
The threat level for international terrorism in the U.K. was listed at severe. The city was also on alert for the Thursday funeral of former IRA commander Martin McGuinness.
Dennis Burns, who was just entering Parliament for a meeting, told the Press Association he heard a radio message saying an officer had been stabbed. Police and security rushed outside as he was going in.
"When I got inside I was wondering what the hell was going on and I saw dozens of panicked people running down the street," he said. "The first stream was around 30 people and the second stream was 70 people.
"It looked like they were running for their lives," he said.
On the bridge, witnesses said a vehicle struck several people, and photos showed a car plowed into railings.
The former Polish foreign minister Radoslaw Sikorski posted a video on Twitter that showed people lying injured on the bridge.
Sikorski, a senior fellow at Harvard Centre for European Studies, says he saw at least five people lying on the ground after being "mown down" by a car.
In Parliament, witnesses reported hearing sounds like gunfire.
Leader of the House of Commons David Lidington said an assailant at Parliament was shot and that there were reports of other violence nearby.
Journalists there said they were told to stay in their offices. Press Association news agency reported that two people were seen lying within the grounds of Parliament.
George Eaton, a journalist with the New Statesman, said that from the window of Parliament's Press Gallery, he saw police shoot a man who charged at officers.
"A large crowd was seen fleeing the man before he entered the parliamentary estate," he wrote on the publication's website. "After several officers evaded him he was swiftly shot by armed police."
Prime Minister Theresa May was at Parliament when the incident began, but her office says she is safe.
The scene unfolded within clear sight of the London Eye, a large ferris wheel with viewing pods with views of the capital. Footage showed the pods full as viewers watched police and medical crews on the bridge.
This is a developing story. Check back for updates.
Click HERE to read more from Refinery29.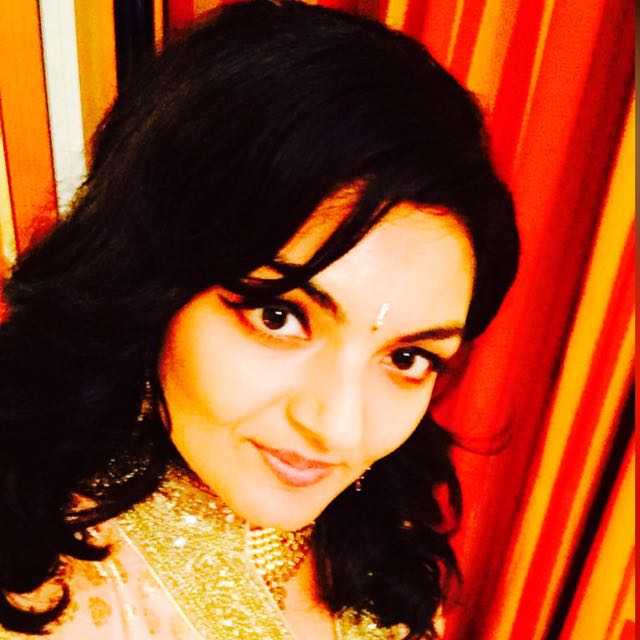 Vote for Shikha Dhingra For Mrs South Asia Canada 2017 by liking her Facebook page.


Loading ...