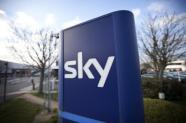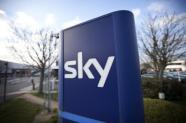 Media watchdog, Ofcom has launched an investigation into the two cases of hacking private email accounts by Sky News.
Sky News ownership belongs to pay-TV giant BSkyB, of which 39 percent bis owned by Murdoch's US-based media empire News Corp.
Sky News Chief, John Ryley has apologised to the Leveson inquiry after the broadcaster had previously stated that it was not involved in any hacking, when executives were informed that a reporter had illegaly accessed emails several times. Mr. Ryley told Lord Justice Leveson on Monday that it was "very regrettable" that a lawyer representing Sky News had written to the inquiry last September stating: "Sky News editorial and reporting staff to whom we have spoken have never intercepted communications."
The news channel has admitted earlier this month that it has hacked without any permission into the emails of a man who notoriously faked his own death in a life insurance scam, as well as the account of a suspected paedophile. A spokesperson from Offcom has told that it was investigating whether Sky News had broken privacy regulations in both cases. He has stated: "We aim to get the investigation done within 90 days. Sky News will be given the opportunity to make representations."
A Sky News spokeswoman has also stated: "We stand by these actions as editorially justified."
The previous hacking that Sky has admitted on April 5 related to the couple who faked husband, John Darwin's death in a 2002 canoe accident before starting a new life in Panama with the insurance payout was insisted by the broadcaster to be in public interest as material provided by the channel was "pivotal" in the successful prosecution of the British couple in 2008. Again the same reporter, Gerard Tubb, was authorised to access the emails of a suspected paedophile and his wife, but the outcome did not help in producing any material to get published.
The facts were revealed after a huge phone hacking scandal surrounded Murdoch's British newspaper arm News International, forcing the Australian-born tycoon to wind up the 168-year-old News of the World tabloid in last years' July.
Mr. Ryley was to appear on Monday in front of a government inquiry into press standards set up in the connection of the phone hacking scam, while Murdoch will appear on Wednesday and Thursday.
Ofcom is also carrying on an investigation whether BSkyB is a "fit and proper" holder of a broadcasting licence in the wake of the recent phone hacking scandal. The media watchdog's spokesman has told that both investigations into the broadcaster were unrelated.
Article viewed on Oye! Times at www.oyetimes.com.