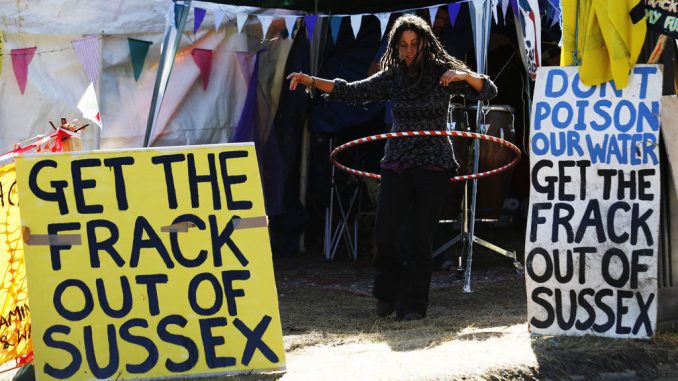 Energy company Cuadrilla has temporarily suspended its exploratory oil-drilling operation in Balcombe, West Sussex, as anti-fracking campaigners prepare for six days of protest at the site starting this weekend.
The move depicts the evidence that the oil and gas explorer responding to mounting public pressure over its drilling activities, during an intensifying national debate about the pros and cons of fracking for shale gas in the U.K.
Police is considering that the environmental activists at the site may initiate a campaign of civil disobedience.
The firm has told to be acting according to the police advice to wind down its work, with up to 1,000 extra activists due to descend on the area and stated: "After taking advice from Sussex police, Cuadrilla is scaling back operations ahead of this weekend's No Dash for Gas event.
"During this time, our main concern is the safety of our staff, Balcombe's residents and the protesters following threats of direct action against the exploration site.
"We will resume full operations as soon as it is safe to do so."
The amount of security has been doubled through mounting security fences and installing razor wire at the Balcombe site. The camp organisers 'No Dash for Gas' warned there will be "direct action" – prompting fears of clashes between protesters and police.
By now, around 40 people have been arrested since the anti-fracking protests began on the outskirts of the West Sussex village three weeks ago.
Article viewed on Oye! Times at www.oyetimes.com.