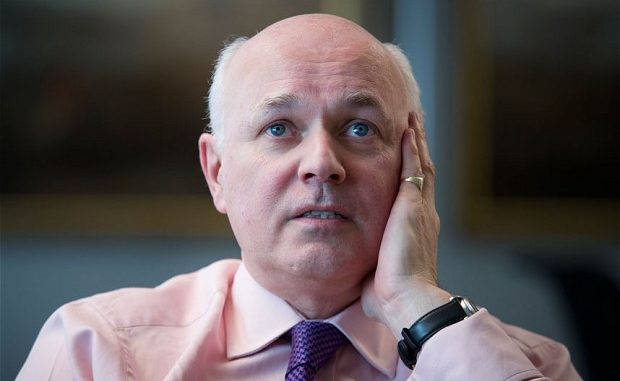 The public spending watchdog has criticised the Government for the manner of handling the Universal Credit scheme without knowing the prospects of its operations.
According to the report prepared by National Audit Office, the project had been affected by "weak management, ineffective control and poor governance".
Universal Credit is due to replace a number of means-tested benefits by 2017 with the estimation made by the Department for Work and Pensions (DWP) to save £38bn by 2023.
The fresh system aims to encourage people to work, by ensuring that they will always be better off in a job than on the dole.
However, the critical assessment by NAO highlights a lack of both strategic vision and consistent leadership and questions whether the hoped-for benefits will be fully realised.
Work and Pensions Secretary, Iain Duncan-Smith has defended the scheme, saying: "This is not an IT disaster. I am not and will not be spending a penny more than we originally planned.
"In fact, I hope and believe that, with the way we have changed this, we will actually be more efficient in delivering this and save the taxpayer money."
Mr. Duncan Smith has said to be in agreement with the NAO that there was an absence of a detailed view, saying he "could have written this report" himself.
But he pinned the blame squarely on the officials charged with developing the computer systems and complained that he was "jeered out" when he set out measures to rescue the project.
Despite the doubts mentioned in the assessment report, the DWP has said: "Universal Credit is a major and complex reform that will transform the welfare state and we are committed to delivering it on time by 2017 and within budget."
Article viewed on Oye! Times at www.oyetimes.com.