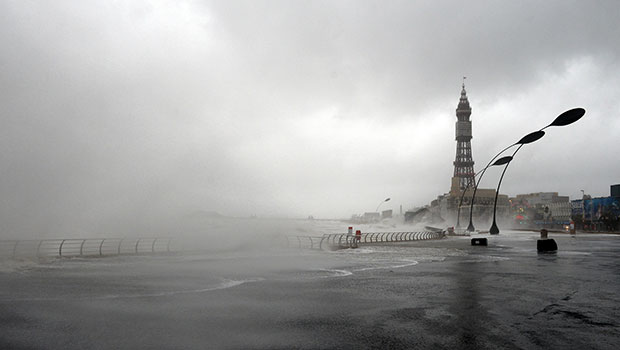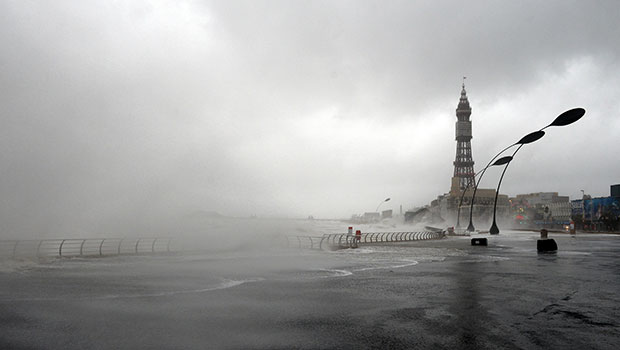 According to the Environment Agency warnings revealed on Thursday, the Christmas celebrations for the travellers and families at home is expected to suffer a further disruption over the next couple of days from widespread flooding in several parts of Britain, with the forecasted heavy storms to occur overnight.
People residing in the south east and south west of England were hit worst with heavy rain and floods that forced hundreds to evacuate properties by boat as rivers burst their banks. 24,000 homes are suffering from power cut-off and may have to wait fora week to get it restored.
The Environment Agency has placed two severe flood warnings on the Stour in Dorset.
The Met Office has placed fresh warnings with another storm to hit the U.K. on Thursday and Friday which could bring more rain and 70mph gusts of wind. It has placed yellow warnings across huge parts of the U.K. for Friday.
Continuing blackouts also made thousands of people unable to cook or heat their homes, with energy distributors offering to pay for food and accommodation in local pubs, restaurants and hotels.
In addition to the heavy rains and floods, windy storms had blocked the roads with trees and debris, caused chaos bot only for the travellers and also for the engineers attempting to reconnect power to the thousands of homes cut off.
The situation at the railways and airports is not different due to many delays and cancellations, leaving thousands of passengers stranded without heat and power.
The head of public affairs at the Energy Networks Association, Tim Field has said staff were out in greater numbers than usual attempting to repair fallen power lines. He has told: "Way more people have been working on this than would normally be working in any average week . . . It's the last thing anyone wants to experience, but especially at a time like this."
Mr. Field has also assured of aiding the vulnerable at this crucial time as he said: "We are making arrangements with local authorities, charities and businesses to host and feed those without power. We are also making calls to the elderly and vulnerable to see if they need help."
Article viewed on Oye! Times at www.oyetimes.com.