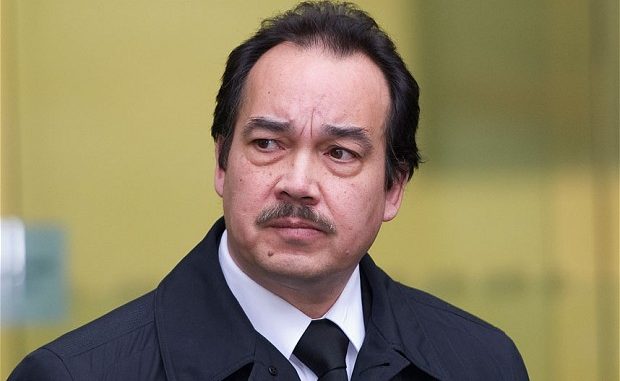 Metropolitan Police officer, PC Keith Wallis has been sentenced on Thursday for one year jail for lying over 'Plebgate' incident after pleading guilty to a charge of misconduct in public office.
The 53-year-old from West Drayton, West London had sent an email to Conservative deputy chief whip John Randall, with a false claim that he had witnessed the whole dispute involving the then Conservative chief whip Andrew Mitchell at the Downing Street in September 2012.
Mr. Mitchell became involved in a heated confrontation with another police officer, Toby Rowland, after he was not allowed to cycle through the main gate of Downing Street.
Mr. Wallis had accused Mr. Mitchell of swearing at the officer and calling him a "pleb". Mr. Mitchell has always denied the allegation of using the word "pleb", but eventually put up resignation from his cabinet post.
Later, Mr. Wallis had admitted about lying during a court trial.
On Thursday, Mr. Justice Sweeney had told while passing the sentence that Mr. Wallis had been guilty of "sustained, and in significant measure, devious misconduct which fell far below the standards expected of a police officer".
"As well as having had an impact on Mr. Mitchell himself, [the incident] has had a significant impact on public trust and confidence in the integrity of police officers."
Following Mr. Wallis's guilty plea previous month, Mr. Mitchell has expressed his contentment and said justice had been done and there were calls for his return to Government.
Scotland Yard chief Sir Bernard Hogan-Howe has apologised in person to Mr. Mitchell ahead of the Mr. Wallis's sentencing on Wednesday, saying that Wallis's behaviour had fallen "way below the standards expected" of his officers.
Article viewed on Oye! Times at www.oyetimes.com.