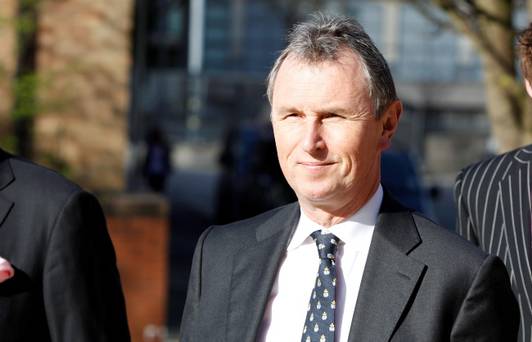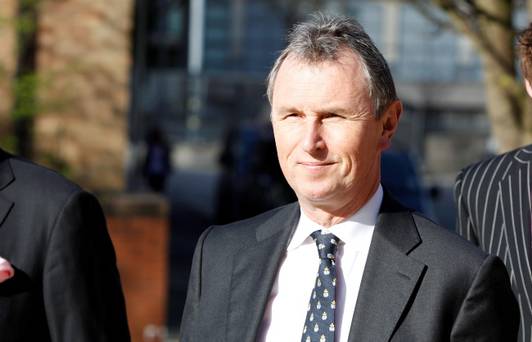 Former deputy speaker of the House of Commons Nigel Evans has been cleared by a jury at Preston Crown Court of committing a string of sexual offences against seven young men.
After the trial, Evans, 56, was found not guilty of one count of rape, five sexual assaults, one attempted sexual assault and two indecent assaults.
The Ribble Valley MP was alleged to have used his "powerful" political influence to take advantage of his alleged victims but the defence prosecutor had referred to the contradictions in various witness accounts and questioned the credibility of the evidence against him.
A 22-year-old complainant had accused Mr Evans of raping and sexually assaulting him after a dinner party at the defendant's home in Pendleton, Lancashire, in March last year. But the gay MP has argued that the sex was consensual.
The defence prosecutor Peter Wright QC has suggested the complainant is falsifying the real scenario after being regretted to have sex with a man more than twice his age.
In 2003, Mr Evans was said to have indecently assaulted two men around age of 20s when he approached them in public places while drunk and put his hand down their trousers; one in a Soho bar and the other at a hotel bar during a Tory party conference in Blackpool.
The defence have explained that these were examples of "drunken over-familiarity" rather than the ingredients of a criminal offence and Mr Evans had no recollection of either event.
Another complainant had told to be sexually assaulted by Mr Evans while sleeping on the sofa at the MP's Lancashire home in July 2009.
Mr Evans had admitted to make a pass and apologised to the young man after he was hauled into the Conservative whips' office, however denied pitting his hand in the complainant's boxer shorts.
The jury was told the allegation "gathered a momentum of its own" after the man mentioned the incident to another MP last year, which in turn "propelled" him into a meeting with Speaker John Bercow.
He was accused of exaggerating his story when it became a police matter but two of his close friends strengthened the accusation by coming forward to say they too had been sexually assaulted by the MP.
According to the reports, Mr Evans broke into tears in the dock after hearing the verdicts and his supporters burst out into cheers.
Article viewed on Oye! Times at www.oyetimes.com.