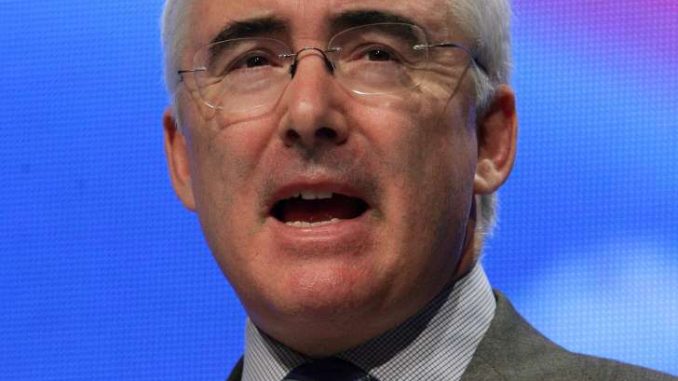 Welfare Reform Minister Lord Freud has been criticised over his comments that some disabled workers are "not worth" the full minimum wage.
The suggestion was made during a Conservatives Party conference, where Lord Freud responded to a question: "You make a really good point about the disabled. There is a group where, actually, as you say, they are not worth the full wage."
The welfare minister has added that someone who wants to work for less than the minimum wage, currently the equivalent of $10.35 an hour, should be allowed to do so, and specifically refered to a rate equivalent to $3.20.
The remarks have fuelled the anger among majority of the British parties after which the Labour leader, Ed Miliband questioned whether a person holding such views could stay in David Cameron's Government.
The prime minister had sought to distance himself from the comments of Freud, saying: "Those are not the views of the Government, they are not the views of anyone in the Government – the minimum wage is paid to everybody, disabled people included."
Mr Cameron has added: "Disabled people should be paid the minimum wage and the minimum wage under this Government is going up and going up in real terms.
"It's now at £6.50. We will be presenting our evidence to the Low Pay Commission, calling for another real-terms increase in the minimum wage."
Chief executive of Leonard Cheshire Disability, Clare Pelham has condemned the Lord Freud's remarks and said the suggestion made is "deeply saddening and ill-informed."
In an apology issued by the Department for Work and Pensions, Freud said: "I would like to offer a full and unreserved apology. I was foolish to accept the premise of the question.
"To be clear, all disabled people should be paid at least the minimum wage, without exception, and I accept that it is offensive to suggest anything else.
"I care passionately about disabled people. I am profoundly sorry for any offence I have caused to any disabled people."
Freud, a former investment banker and now an unelected member of the House of Lords, has a historical reputation for verbal gaffes. He had also caused controversy on welfare in 2012, stating that the poor should take the biggest risks as "they've got least to lose".
Article viewed on Oye! Times at www.oyetimes.com.