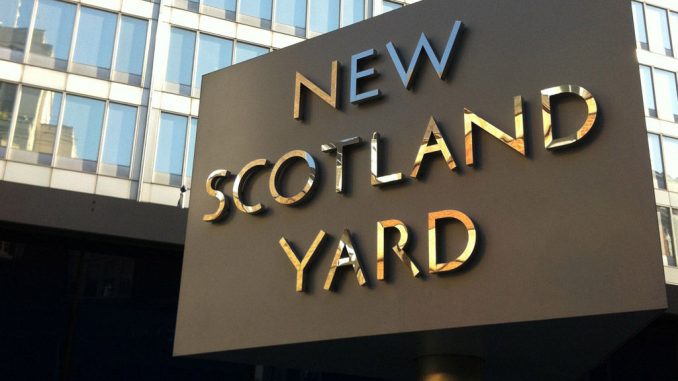 Four London suspects have been charged on Friday with plotting acts of terrorism against police officers in London inspired by militant extremist group Islamic State.
The Scotland Yard has revealed that the west London men are accused of swearing an oath of allegiance to IS, which now controls large areas in Iraq and Syria and the U.K. has designated it as a terrorist group. They also allegedly obtained a loaded handgun, and conducted "hostile reconnaissance" of Shepherd's Bush police station and White City Territorial Army Barracks, including using Google Street View.
Tarik Hassane, 21, Suhaib Majeed, 20, Nyall Hamlett, 24, and Momen Motasim, 21, have all been charged with intending to commit acts of terrorism. They are alleged to have committed the terror offences between July 8 and October 7.
A fifth man, Nathan Cuffy, 25, has been charged with firearms offences.
It alleged persons had also possessed jihadist material, including articles with graphic images of the beheading of Steven Sotloff.
Today, all five suspects have appeared in a London magistrate court. They are now due to be formally charged at London's central criminal court – the Old Bailey, on Oct. 27. They remain in police custody.
Scotland Yard Assistant Commissioner Mark Rowley has said hundreds of suspected terrorists have been arrested so far this year, and that police are taking down more than 1,000 pieces of extremist material from the internet per week in Britain's recent campaign to counter terrorism.
Article viewed on Oye! Times at www.oyetimes.com.