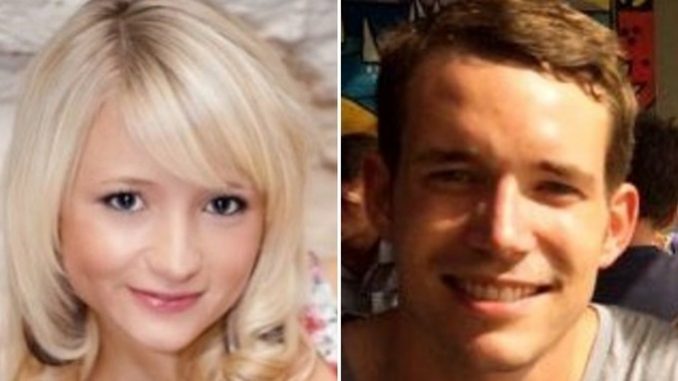 U.K. police officers have been cleared to travel to Thailand to help investigate the murders of two young British tourists Hannah Witheridge and David Miller after the country's military ruler dropped his objections.
Miss Witheridge, 23, from Great Yarmouth, and Mr Miller, 24, from Jersey, were brutally murdered on the holiday island of Koh Tao during September.
Thai authorities have charged two bar workers from Myanmar Zaw Lin and Win Zaw Tun, both aged 21, with killing the two British backpackers on Sept 15 amid allegations that the suspects made confessions under duress with their murders. Witheridge was also raped prior her murder.
However, the Thai inquiry has been criticised as the U.K. Foreign Office summoned the Thai charge d'affaires earlier this week to express concern about the police investigation.
After face-to-face discussion between Prime Minister David Cameron and military ruler Gen Prayuth Chan-o-cha at a summit – the Asia Europe Meeting – in Milan, an agreement has been made amid international concern about the way the case has been handled by the Thai authorities.
A British diplomatic source has told that Thai authorities were leading the investigation, but the victims' families could also need to be reassured about the justice process.
He has said: "There are two areas we are particularly concerned about. One is the verification of the DNA samples of the suspects, making sure there is further independent verification.
"And the second is the investigation into allegations of mistreatment of the suspects.
"What the PM secured was agreement from the Thai PM that we can send some British police investigators to Koh Tao to work with the Royal Thai Police on this."
While, Thai Deputy Prime Minister Prawit Wongsuwon has denied that British police would have any direct involvement in murder investigation.
Gen. Prawit has cleared his stance that British authorities would be in Thailand as observers only. Their visit was intended to ensure the confidence of the European country in the handling of the case by Thai police.
His stance is further supported by National police chief Pol Gen Somyot Pumpanmuang, who told that Thai law did not allow police from other countries to conduct investigations in the kingdom. This was common policy in all countries.
Article viewed on Oye! Times at www.oyetimes.com.