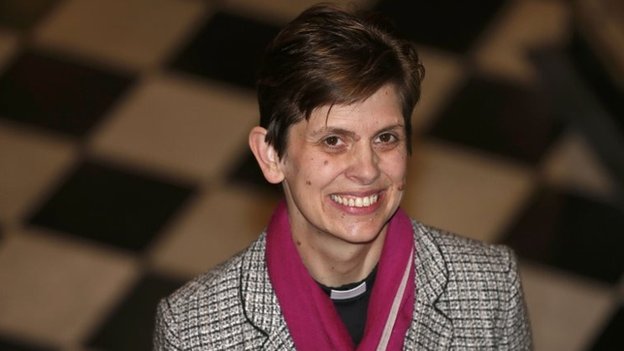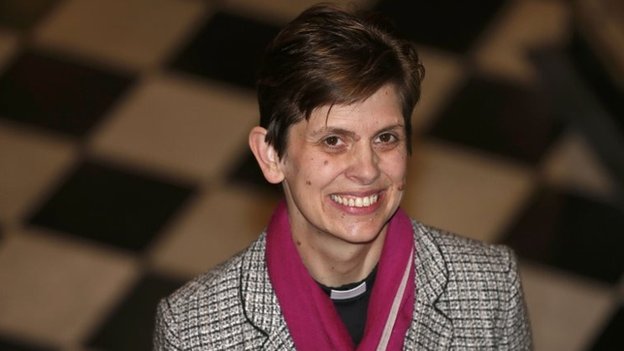 The Church of England has announced to appoint its first ever female bishop on Wednesday, choosing Cheshire vicar the Reverend Libby Lane as the new Bishop of Stockport, ending centuries of male leadership following a historic change to its rules.
The post for Bishop of Stockport in northern England has been vacant since May.
Rev. Libby Lane was been a priest since 1994 and was one of eight female clergy to have been elected as participant observers in the House of Bishops. She has been the vicar at St Peter's Hale and St Elizabeth's Ashley, in the diocese of Chester, since 2007.
Mrs Lane was ordained a deacon in 1993 and a priest in 1994, serving her curacy in Blackburn, Lancashire. Since 2010 she has also held the role of Dean of Women in Ministry for the diocese of Chester. She will be consecrated as a bishop on January 26.
The mother church of the global Anglican Communion, which has 80 million followers in more than 165 countries, gave its final approval to the change last month.
The decision, which comes 20 years after the first women priests were ordained by the Church, has provoked division in the ranks of believers and was opposed by conservatives.
While addressing at Stockport town hall, Ms Lane, whose role was approved by the Queen, has called it to be a "remarkable day for me and an historic day for the Church".
She has said: "This is unexpected and very exciting.
"I'm honoured and thankful to be called to serve as the next Bishop of Stockport and not a little daunted to be entrusted with such a ministry."
Looking at the growing role of women in the clergy, they now account for a little more than a fifth of the Church of England's 7,800 priests, and the wider Anglican church has 29 female bishops worldwide.
Anglican churches around the world do not have an obligation to follow England's lead but the ordination will set a symbolic example.
The Archbishop of Canterbury has said he is "absolutely delighted" at the appointment of Ms Lane as the first woman Bishop.
Reverend Justin Welby has said: "Her Christ-centred life, calmness and clear determination to serve the Church and the community make her a wonderful choice.
"She will be bishop in a diocese that has been outstanding in its development of people, and she will make a major contribution. She and her family will be in my prayers during the initial excitement, and the pressures of moving."
Article viewed on Oye! Times at www.oyetimes.com.