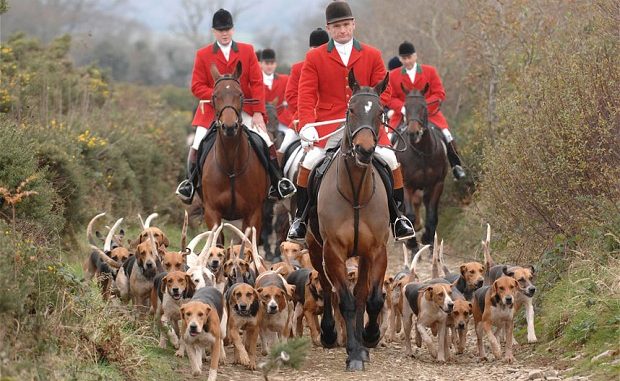 This article was last updated on April 16, 2022

The Conservative party has pledged on Friday that they will attempt to repeal the ban over fox hunting with hounds if it gets re-elected in May 2015 general election.
It is reported that Prime Minister David Cameron's party has promised to scrap the Hunting Act 2004 in case of emerging as winners of next General Election.
The news came in the wake of traditional Boxing Day hunt after around 250,000 people gathered to watch some 300 fox hunts across the country.
Boxing Day is traditionally the biggest day of the hunting calendar.
Mr Cameron was also an enthusiastic supporter of his local Heythrop Hunt before taking oath as prime minister. He is now convinced to allow a free vote in the House of Commons to repeal the controversial law, passed by Tony Blair's Labour government.
The pledge will form part of the Conservative Party's 2015 manifesto. And with this new move, Tories are hopeful of gaining more votes among rural regions.
Chief Executive of the Countryside Alliance, Tim Bonner has told: "We fully expect the Conservative manifesto commitment to repeal of the Hunting Act to be retained in 2014 and repeal or replacement of the Act is matter of trust between the countryside and the Conservatives.
"If there is a Conservative majority, or a Conservative-led coalition, there must be action on hunting."
Meanwhile, the Labour party is expected to accuse the Tories of just addressing the concerns of the privileged elite and ignoring the broader public opinion.
However, the Conservatives had also promised to repeal the ban on fox hunting in their 2010 manifesto but did not deliver accordingly.
A Conservative Party spokesperson has said: "We are still deciding what will be in our manifesto and will outline its contents in due course."
Article viewed on Oye! Times at www.oyetimes.com.
You can publish this article on your website as long as you provide a link back to this page.