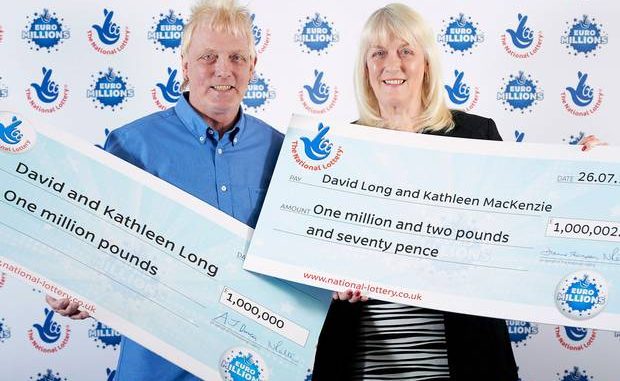 A Scunthorpe couple have scored a £1m on the EuroMillions lottery and this is not their first time. According to David and Kathleen Long, they "just can't believe it" after having had beaten the odds of more than 283 billion to one to add to the £1m prize they picked up in 2013.

In his remarks, Mr Long alleged that "last time I knew I had a good chance because there were 100 prizes of £1m. Last Friday night I was passing the local shop and saw there were 10 £1m prizes on EuroMillions and a nice car and thought yeah I'll give that a go." In addition to that, Mr Long explained that "on Saturday morning I sat down in front of our telly and started checking the numbers. On one line I'd matched two numbers and one star to get £7.20 and thought that's all right." He elucidated that "then I checked the raffle codes – something I've learnt to do automatically since winning last time. After a few moments I very calmly called Kath in and said 'Have a look at this. It's there. Look. Read that line'."

Mr Long said he then asked his wife to check the television, alleging that "then she went up right close to our television on the wall, put on her glasses and stared really hard at the raffle numbers. It seemed ages and then she finally said: 'You said you'd do it again and you have!' Everything has been a blur ever since." It is the first time that a couple has won £1m twice. They had earlier won a car in Friday's draw.