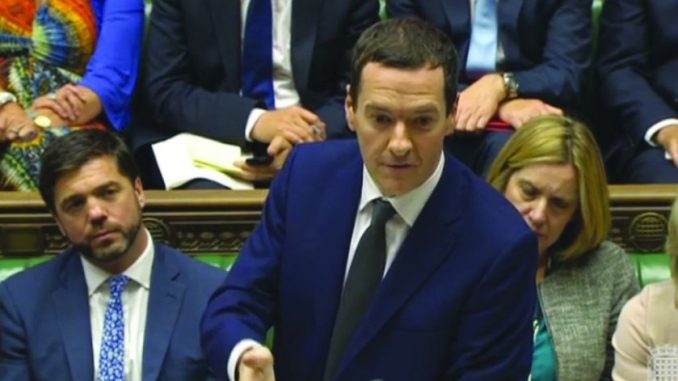 Chancellor of the Exchequer George Osborne stood for the first time in place of Prime Minister David Cameron at Prime Minister's Questions (PMQs) in the House of Commons yesterday. Osborne revealed bettering new jobs numbers amid welcoming tone of the Tory backbenchers. He referenced the latest labour market statistics and singed the praises of the Conservative government's "long term economic plan."
In his remarks, Osborne pointed out that "unemployment is down again in our country, employment is up, and long-term unemployment is down," adding that "for the first time, wages are growing faster than since the great recession. That shows that our economic plan is working." According to the figures revealed by the Office for National Statistics (ONS) yesterday, wages are now growing at a rate of 2.7 per cent. The house was told that this is the fastest rate on record since August 2001 as wage growth far outpaced market expectations of 2.5 per cent and is outpacing inflation, which currently stands at 0.1 per cent.
Furthermore, the ONS also pointed out that that the UK unemployment rate has dropped to 5.5 per cent, with 31m people in work between February and April, i.e. an increase of 114,000 on the three months to January. As it compared to last year, when the unemployment rate stood at 6.6 per cent. It was added that out of the 31m people in work, 22.74m were working full-time, up 362,000 on last year, while 8.31m people were working part-time.