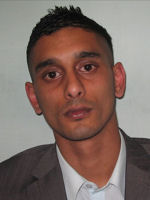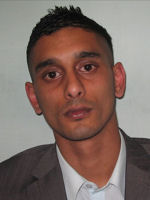 A 23 year old man from the Isle of Dogs has been sentenced to an indefinite period of imprisonment at Snaresbrook Crown Court following an attack in 2010 in which the victim lost an eye.
Saifour Rahman, aged 23, of Charnwood Gardens, E14 was sentenced today, Friday 7 January, with a recommendation to serve a minimum seven and a half years, for GBH with intent and violent disorder.
He had been found guilty on 25 October 2010 of the serious assault in Westferry Road, E14, on 27 April of the same year.
At 21:45hrs, the victim and two of his friends were standing outside the Perfect Fried Chicken takeaway.
A group of Asian males ran towards them along Westferry Road, brandishing machetes, poles and wooden sticks. Saifour Rahman was seen to be leading the group, himself carrying a machete with which he struck the victim in the face.
Rahman then attempted to strike another male around the head with the machete but this man managed to duck in time, avoiding serious injury, but was caught to the rear of his head causing bruising.
At the time of the assault, the victim's father was working at a nearby shop and witnessed the incident take place before he had time to go to the aid of his son.
As a result of this assault, the victim received massive trauma injuries resulting in the complete loss of his left eye. The blow also severed his nose completely at the bridge and he will require facial reconstructive surgery.
Detective Sergeant Lee McCullough of Hackney police said: "This conviction highlights the continual commitment of the Metropolitan Police Service to dealing with violent crimes committed by those who are willing to use weapons against innocent members of the community. The sentence sends out a clear message to others that they will be brought to justice if they commit such crime."