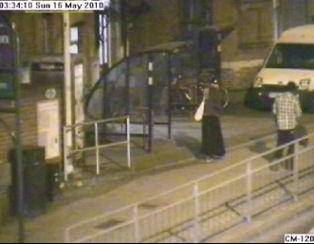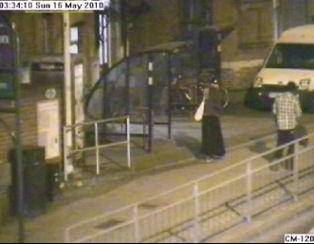 London Police are appealing for information and witnesses following a linked series of three sexual assaults in Tooting between August 2007 and May 2010.
A substantial reward of up to £10,000 is available for information leading to the identification, arrest and prosecution of the person responsible for these offences.
The first assault happened on the 9 August 2007, at just after midnight, when a 52-year-old woman was attacked walking along Routh Road, SW18.
The second known assault took place on 23 January 2009 at about 23:45hrs on a 30-year-old woman in Turner Avenue, Mitcham CR4.
The third attack that has been linked to the same suspect took place on Sunday 16 May 2010 at about 00:30hrs when a 41-year-old woman was walking along Ashbourne Road in Figges Marsh CR4.
On each occasion the suspect approached the victim and tried to engage them in casual conversation, asking for a light for a cigarette or to share food before dragging them off into a secluded spot and committing the assaults. All of the offences have different elements to them but the suspect can, afterwards, be unusually friendly to the victim by asking if they would like a cigarette or if he can take their telephone number.
During the offence in Ashbourne Road in May last year, there were a number of people around in the area that night as it is off the main road between Tooting train station and a nearby bus stop. Police are very keen to speak to anyone who might have been in the area at that time who may have information.
Detectives have scoured CCTV and are releasing some very clear footage from the May 2010 assault with the hope that a member of the public may recognise the suspect.
The most significant identifying aspect of the suspect is that he has a pronounced limp. From his left leg from the knee downwards he kicks and flicks his leg out. Detectives have been working closely with a specialist- a podiatrist – who has given some very helpful information about what causes this man to limp. He has told us that this is likely to be a permanent condition and it may well be that he has one leg shorter than the other as a result of a growth problem, or that he has suffered a serious injury which has resulted in this distinctive walking style.
All of the attacks took place in a very small area of Tooting, less than one-and-a-half square miles so it is believed that the suspect must have local knowledge. Local enquiries have also revealed that the suspect may come from the area's Tamil community.
Police do have a DNA profile so they will be able to rule out anyone not responsible for the attacks from the investigation.
Do you recognise this man?
Have you seen or heard anything suspicious in the area at the time of the attacks?
Anyone with information is urged to contact police in the strictest confidence on 0208 785 8244; alternatively to remain anonymous please call Crimestoppers on 0800 555 111.
Senior Investigating Officer DCI John Oldham made an appeal for information on BBC Crimewatch on Tuesday 14 December 2010.