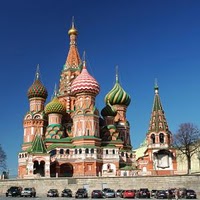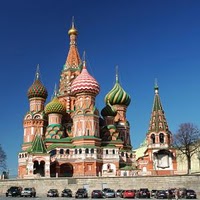 A suicide bomber has killed 31 people and injured another 130 at Domodedovo, Russia's biggest airport in Moscow. It is reported that this fits the pattern of Islamic militants fighting to create an independent nation in the Caucasus region and predictions have been that rebels were planning to increase their violent campaign in 2011 as a run up to 2012 presidential elections which could see Putin back as president.
The blast apparently went off in a baggage claim area for international flights. The BBC is reporting that the UK Foreign Office is making inquiries about British nationals as 2 flights from England had just arrived. As of yet, no one knows for sure who was struck by the blast and who may have been killed.
1737: According to eyewitnesses quoted by Russian TV's Vesti news programme, the bomber shouted "I'll kill you all" before detonating his explosives.
1722: Interfax quotes unnamed security sources as saying the head of the suspected bomber has been found: "We have found the head of a man of Arab appearance who is about 30 to 35 years old. He presumably set off the explosive device."
Newspapers are now speculating about how this incident is going to reflect Putin's ability to control the situation in Moscow. There have been a number of violent incidents in the Russian capital linked to terrorists which cast doubts on Russia's ability to handle these militant groups.
Associated Press: Raw Video: Deadly Explosion at Moscow Airport – Jan 24/2011
http://www.youtube.com/watch?v=jKYkFgMz7fQ
Click HERE to read more from William Belle.