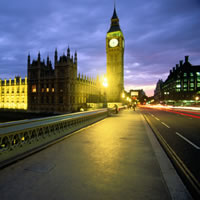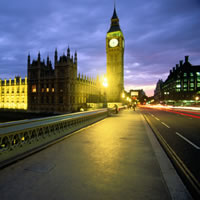 An ex-prison officer has today, 28 January, been jailed for 11 years at Isleworth Crown Court for sexual activity with a woman with severe learning difficulties.
Isaac Sunday Sampson, 38, a Nigerian national of Florence Road, Feltham, Middlesex, was found guilty on 3 December 2010, by a majority verdict, of three counts of sexual activity with a person with severe learning difficulties.
He has also been ordered to serve six months, to run concurrently, for failing to attend an earlier trial date in April 2010 and placed on the Sex Offenders Register for life.
Detective Sergeant Katie Lilburn, formally of the Metropolitan Police Service's Sapphire unit, said:"For over a year, Isaac Sampson used his position as a trusted family friend to abuse an extremely vulnerable young woman.
"Today I would like to pay tribute to the immense courage of the victim who has given evidence against this man.
"We take all allegations of rape and sexual assault extremely seriously, and I would also like to take this opportunity to appeal to any further victims of Isaac Sampson, or any rape and sexual assault, to contact the police. All calls will be treated confidentially.'"
The court heard that Sampson, an ex-prison officer, had been in a close relationship with the victim's mother for a number of years. After this relationship ended, he instigated a sexual relationship with the then 20-year-old victim, at his home address, and at a park in Hounslow.
On 28 December 2008, the victim's mother called police to report the incidents.
The matter was investigated by detectives from Sapphire based at Hounslow police station.
On 7 April 2009, Sampson was arrested at his home address in Feltham on suspicion of rape. Whilst in custody he was further arrested for sexual activity with a person with a severe learning difficulties.
He was charged on 9 July 2009 with three counts of having intercourse with a female who suffers from mental disorder (contrary to Section 30 Sexual Offences Act 2003) and bailed.
A trial date was set for Monday 19 April 2010 at Isleworth Crown Court, which Sampson failed to attend. A warrant then was issued for his arrest.
Enquiries revealed that Sampson had returned to Nigeria. A further trial date was set for 29 November 2010.
Sampson returned to the UK on 16 November 2010 and was arrested at Heathrow Airport on the warrant for failing to attend court.
He was remanded in custody and stood trial on 29 November 2010.