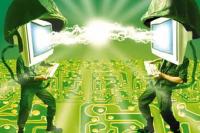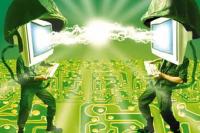 Two pro-government websites appeared to have come under cyber attacks today, just hours before rallies by the opposition Green Movement.
Raja news and Javan Online seem to have come under distributed denial-of-service attacks (DDoS attack) and have been out of service since around 1pm local time. Both sites are infamous for their relentless attacks on the Green Movement in the past two and a half years, however, Raja news is considered to be closer to the office of Mahmoud Ahmadinejad, the head of government, while Javan Online is an outlet of the Revolutionary Guards (IRGC), Iran's elite fighting force.
Cyber attacks are a recurring element in the Iranian government's attempts to quell dissent, however, its own websites have also been targeted in the past by hackers who sympathise with the Green Movement.
Click HERE to read more.