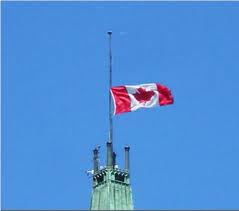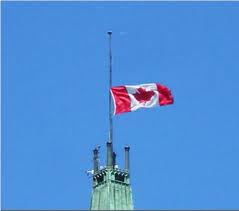 The National Day of Mourning is observed in Canada on 28 April. It commemorates workers who have been killed, injured or suffered illness due to workplace related hazards and incidents.
Workers' Memorial Day was started by the Canadian Union of Public Employees (CUPE) in 1984, and the Canadian Labour Congress officially declared it an annual day of remembrance in 1985 on April 28. In December 1990, this day became a national observance with the passing of the Workers Mourning Day Act, so that on April 28, 1991, it was officially the National Day of Mourning for persons killed or injured in the workplace; making April 28, an official Workers' Mourning Day.
Since its inception, the observance has spread to over 80 countries around the world, but is known is most other countries as the Workers' Memorial Day. The date 28 April was picked because on that day in 1914, the Workers Compensation Act received its third reading.In 2001 the International Labour Organization first observed World Day for Safety and Health at Work on this day.
Typically the Canadian flag on Parliament Hill is flown at half-mast, and workers and employees observe this day in various ways including lighting candles, donning ribbons and black armbands, and observing moments of silence. The purpose of Day of Mourning is twofold- to remember and honour those lives lost or injured and to renew the commitment to improving health and safety in the workplace – to prevent further deaths, injuries and diseases from work. (Wikipedia)
Workers Health and Safety Centre
Health and Safety Ontario
National Day of Mourning – April 28, 2011
Click HERE to read more from William Belle
Article viewed at: Oye! Times at www.oyetimes.com