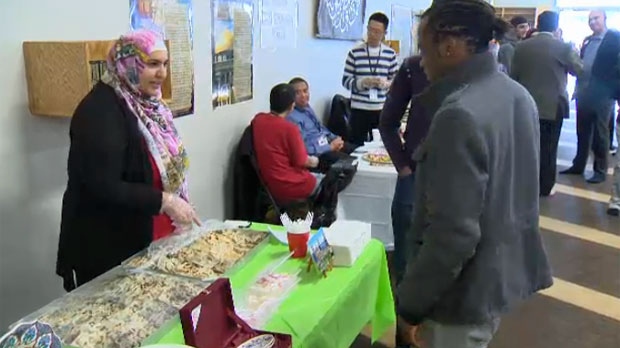 An open house was conducted at a mosque in the northwest neighbourhood of Ranchlands by the members of Calgary's Muslim community on Sunday. The hosts aimed to remove misconceptions about their faith in response to the rising vandalism targeting mosques in Queensland and Ranchlands.
The media and youth director at the Muslim Council of Calgary, Mansour Shouman, explained that "we were a little bit sad but, at the same time, we wanted to make sure that we do our part in terms of positive messaging and making sure that everyone understands what Islam is about," adding that "(the vandalism) doesn't represent what we are as Calgarians at all." According to Shouman, he hopes to dispel a myth related to Muslims in Canada "that Muslims live in their own isolated areas and that they're not part of the Canadian society at large." In contrast, Shouman elucidated that "we want (Calgarians) to see that Muslims are like all Canadians. They're doctors, they're engineers, and they're public service workers."
The director of youth, women and communications at the Islamic Association of Northwest Calgary, Beenish Khurshid, seemed encouraged by the turnout. He alleged that "Calgary is a great place to live" and "I've lived here for over nine years and the people, they're very friendly and they're very loving. They want to know and they want to talk and that's really what this event is about here today." According to the hosts, almost 200 people took part in Sunday's open house including people from all faiths who shared food from several cultures.