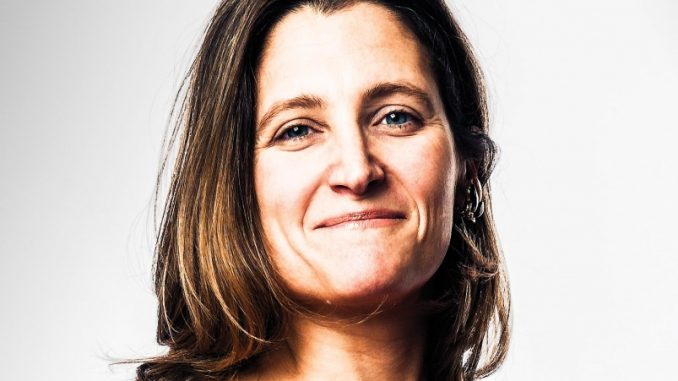 The International Trade Minister of Canada, Chrystia Freeland, has mentioned in a statement that the Trans-Pacific Partnership cannot be realized in its current without the support of the United States. These remarks were made only a day after Donald Trump reiterated his promise to withdraw the U.S. from the 12-country trade pact on his first day in office. Ms. Freeland stressed that the TPP cannot proceed in its current form without the United States.
Addressing reporters after a cabinet meeting on Parliament Hill, Ms. Freeland elucidated on Tuesday that "the TPP agreement is so structured that this agreement can only come into force if six of the countries covering 85 per cent of the GDP of the overall space ratify the agreement. What that means in practice is the TPP agreement as currently structured and finalized can only come into force if it is ratified by the United States." However, the House of Commons trade committee is anticipated to go ahead with its study of the agreement, despite Mr. Trump's commitment to pull the U.S. out of the deal.
In a video published on Monday, Mr. Trump detailed his plans for his first 100 days in the White House and therein he called the TPP "a potential disaster for our country." Mr. Trump reiterated that "I am going to issue our notification of intent to withdraw form the Trans-Pacific Partnership," adding that "instead, we will negotiate fair, bilateral trade deals that brings jobs and industry back onto American shores."


Loading ...