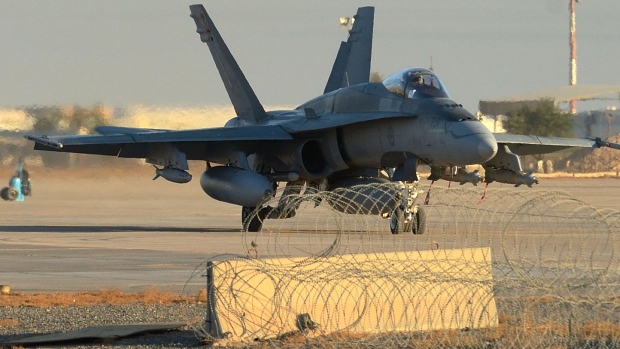 The head of the Royal Canadian Air Force, Lieutenant-General Michael Hood, mentioned in a statement on Monday that Canada only needs an interim fleet of fighter jets on an urgent basis because the Liberal government created a new policy that increased the number of aircraft that must be available for NORAD and NATO missions at the same time.
Earlier, the Liberals made use of a long-standing "capability gap" last week and presented the idea of the sole-source purchase of 18 Boeing Super Hornets. However, Lt.-Gen. Hood clearly identified that the need for new jets was caused by the recent policy change. He explained that "previously … we were comfortable as an armed forces in meeting those [NORAD and NATO commitments] with our extant fleet." Addressing reporters after appearing at a Senate committee, Lt.-Gen. Hood elucidated "that policy has changed with a requirement to be able to meet both of those concurrently, as opposed to managing them together, thus the requirement to increase the number of fighters available."
Lt.-Gen. Hood also spoke about the CF-18 from current fleet that crashed in Saskatchewan during a routine training mission near the air-force base in Cold Lake, Alta. He confirmed that "the pilot did not survive the crash," and "it's a very, very sad day for the Royal Canadian Air Force, and our hearts go out to the family of our fallen member." So far the government has refrained from putting a firm price on its plans to acquire the 18 new fighter jets as it aims to avoid tipping its hand before negotiations with Boeing and the U.S. government.


Loading ...