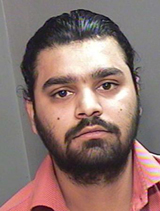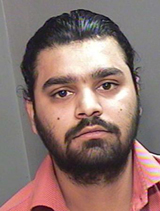 Surrey RCMP are requesting the public's assistance in locating Mandeep Singh Bal, from Surrey, who was reported missing on October 30, 2011.
Police are specifically making an appeal to the person who returned Bal's mobile phone to identify themselves by calling the Surrey RCMP's Missing Persons Unit.
Bal is described as a 24 year old South Asian male, 5'11", 150 lbs, with brown eyes and black wavy hair and a goatee. He was last seen wearing black T-shirt with white lines on top, brown jacket with dark brown square pattern on it, blue track pants, and blue sandals with orange straps. Bal also suffered a work injury which has given him a very distinctive scar on his right thumb / right hand area. He also has cut his hair to a short length and has a beard.
Bal was last seen departing a family member's residence in the 8900 block of Crichton Drive at 1:30am after having an argument with a family member. Bal is known to have problems with alcohol and may be suicidal.