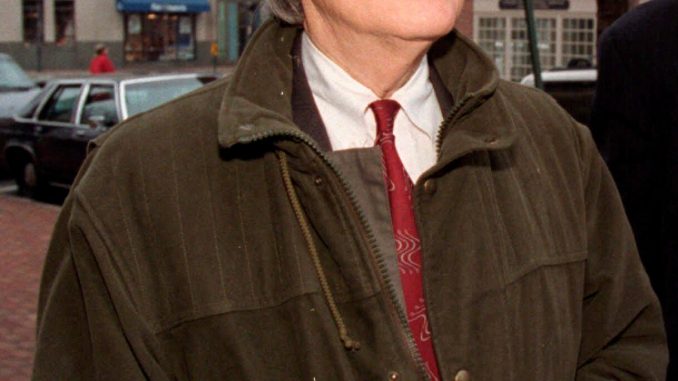 William Aramony, who built the United Way of America into a philanthropic powerhouse before leaving in disgrace and serving six years in prison for fraud, has died after a long battle with cancer. He was 84.
Aramony, a son of Lebanese immigrants, was the United Way's chief executive from 1970 to 1992. He resigned after using the organization's money to fund a lavish lifestyle, including gifts for a girlfriend who was 17 when they first met.
Aramony's son, Robert Aramony, said his father died Friday in Alexandria at the son's home. He suffered from prostate cancer that metastasized to bone cancer, Robert Aramony said.
William Aramony dedicated his time after his 2001 release from prison to peace-building efforts in the Middle East, his son said.
"At heart, that's what he was, a social worker," Robert Aramony said. "He did it his whole life."
At the United Way, Aramony built a tangled web of disparate organizations into one of the nation's best-known charitable groups. Revenue at United Way increased from less than $800 million to more than $3 billion during his time at the helm. The now-familiar structure of using United Way to facilitate payroll deductions at charity campaigns run through the workplace blossomed under Aramony's guidance.
Article Viewed on Oye! Times @ www.oyetimes.com