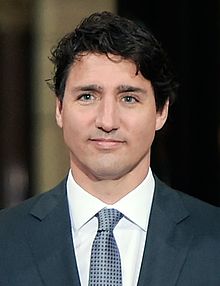 A recent letter sent by Prime Minister Justin Trudeau to the newly named minister of democratic institutions, Karina Gould, seems to imply that he has abandoned his longstanding promise to overhaul Canada's voting system. The letter to the new minister clearly states that "changing the electoral system will not be in your mandate."
Minister Gould has been told in the letter that "there has been tremendous work by the House of Commons Special Committee on Electoral Reform, outreach by Members of Parliament by all parties, and engagement of 360,000 individuals in Canada through mydemocracy.ca." Furthermore, Trudeau mentions that "a clear preference for a new electoral system, let alone a consensus, has not emerged. Furthermore, without a clear preference or a clear question, a referendum would not be in Canada's interest." However, the letter contradicts a report submitted by a parliamentary committee to the government last fall.
Earlier Trudeau admitted during a town hall meeting in Belleville that he was "on record" as personally in favour of a ranked ballot system. However, he insisted at that time he would not back away from its plan to change the way Canadians vote and elect their governments. Trudeau wrote to Gould that "as Minister of Democratic Institutions, your overarching goal will be to strengthen the openness and fairness of Canada's public institutions. You will lead on improving our democratic institutions and Senate reform to restore Canadians' trust and participation in our democratic processes."


Loading ...